Attacks on Hindus and Hindu Dharma, both in Bharat and overseas, are frequent and unrelenting. In many regions of the world, this persecution is like a genocide slowly unfolding before our eyes. For decades, the true depth and breadth of these attacks, driven by disturbing anti-Hindu bigotry, have been ignored by the world. From murders, forced conversions, land grabs, assault on festivals, desecration of temples and murtis, hate speech, sexual violence to institutionalized & legal discrimination, Hindus are facing an increasing assault on their very existence along with an unprecedented Hindu hatred.
In this weekly summary for the period from 6 to 12 March 2022, we hope to provide a snapshot of such crimes and hopefully awaken more people around the world to this human rights crisis:
Bharat
1) Hindu organizations thwarted evangelists' attempt to bury a corpse reportedly in land belonging to temples in Tirunelveli, Tamil Nadu. After defiling a temple by using land in front of it as a cemetery in Manimoortheeswaram, now they are out to usurp the land belonging to two temples in the Tirunelveli district.
2) A 17-year-old Hindu girl in Tamil Nadu was groomed by a Muslim man who raped her on the pretext of marrying her. The girl was made to consume rat poison and lost her life today. The Muslim man, his mother, and associates have been arrested after the issue gained attention on social media.
3) A group of Muslims assaulted two gaurakshaks (cow protectors) in Mathura district, UP after the latter allegedly entered their locality, suspecting cow slaughter.
4) A woman teacher has been accused of distributing anti-Hindu literature in a school in Rajasthan's Bhilwara. The incident took place at a government higher secondary school in Rooppura of Bhilwara's Asind subdivision. The villagers protested against the teacher by locking the school and demanding her suspension. As per available information, the Education Department has served APO (Awaiting Posting Order) to the teacher identified as Nirmala Kamad.
5) Five Muslim men have been arrested in Coimbatore, Tamil Nadu for conspiring to kill a Hindu man. The intended victim is the father of a youngster who had recently married a Muslim woman. NIA which had discovered plans to buy a pistol from West Bengal had alerted TN police based on which the 5 men have been arrested.
6) A DMK functionary has reportedly attacked a temple priest in Kanyakumari Tamil Nadu. The attacker, a history-sheeter is allegedly being helped by police. The priest is undergoing treatment in the Kuzhithurai government hospital.
7) Auto-driver Mohammad Ijaz of Karnataka brutally hacked his wife Arfa Bano, nee Apoorva Puranik, 23 times with an axe/machete on Thursday for seeking a divorce after finding out that he was already married and a father of three children. The couple had a son, aged two, of their own as well. The victim is currently admitted to a hospital in Gadag, Karnataka, battling for life.
Bangladesh
1) Hindu boy Monti Dutta was brutally murdered by Mohmmad Shakil, Faqrul, and their men in Dhaka's Narsingdhi.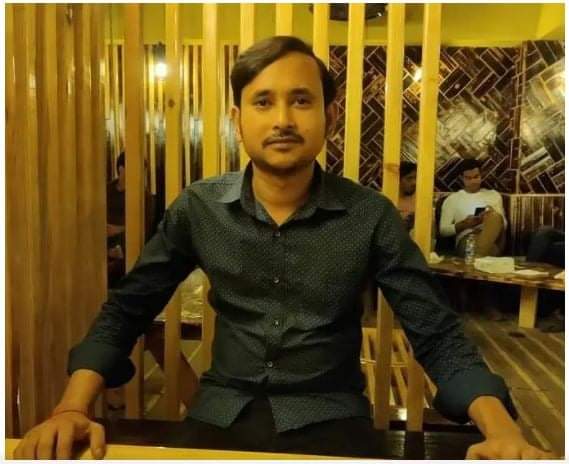 2) Bangladeshi Hindu boy Narad Sutradhar was captured from his cottage and mercilessly beaten by local Muslims Mohammad Harun Mullah, Mati Mia, and their men in Baniyachang P.S, Habiganj district on March 7.
World
1) A Malaysian Hindu mother has gained custody of her 3 children who were converted to Islam after a harrowing legal battle. But her request to nullify the children's conversion was turned down. The children were converted by their father without the mother's consent. While Malaysian Hindus rejoice at the decision of the court, Islamists 'fear' that "hidden hands are pushing to revoke the children's conversion".
Most hate crimes are driven by anti-Hindu bigotry encoded in certain religious teachings and political ideologies. While the anti-Hindu hate in Islamic countries is obvious, there is another subtler form of anti-Hindu sentiment within institutions and the public sphere of ostensibly secular states (like India) that provides an enabling environment for Hinduphobia and hate crimes. This subtle, everyday discrimination can be missed unless one studies prevailing laws and patterns. The gradual ban on firecrackers during Diwali is a good example – it might seem pollution-related on the surface, but the double standards at play become clear when one looks at the larger picture of restrictions on Hindu festivals, and the lack of sound reasoning behind the ban.
We request all readers to share other anti-Hindu hate crimes that we might have missed in this period in the comments below or by dropping an email to [email protected] We also solicit support in the maintenance of the Hindu human rights tracker database started by us.