The early 20th century was an important period for Bharat's freedom struggle. Several mass leaders joined the freedom struggle during this period. One such leader was Netaji Subhas Chandra Bose.
Lokmanya Tilak's death in 1920 lead to the rise of Mohandas Gandhi, Jawaharlal Nehru, Sardar Patel, Netaji Bose, etc. within the Indian National Congress. Subhas Chandra Bose belonged from an influential and wealthy family in Calcutta.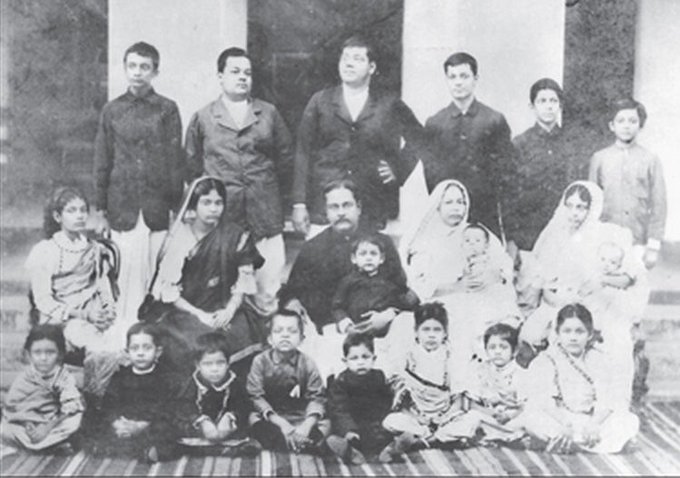 He went to London in 1919 to fulfill the promise he made to his father to appear for the ICS examination. He excelled in the ICS examination securing the 4th rank. But soon in 1921, he resigned from it and came back to Bharat as he did not want to work for the British.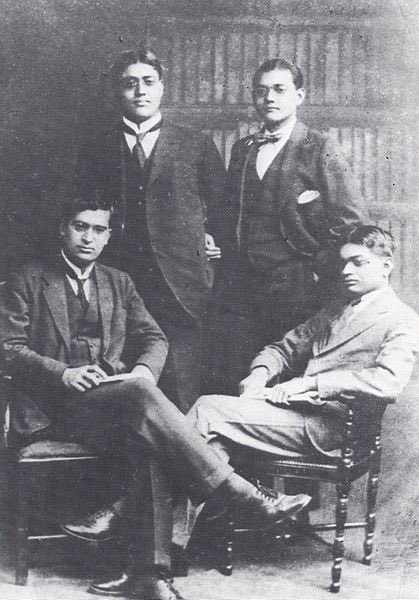 From 1921 to 1925, Bose worked closely with the Bengal State Congress and rose to high ranks in office. In 1925, he was arrested and sent to Mandalay for 2 years. Upon his release in 1927, Bose was made the General Secretary of the INC.
It was during this period, when he came in close association with Jawaharlal Nehru. In the early 1930s, he travelled across Europe, meeting several politicians including Benito Mussolini. He personally experienced Communism and Fascism in action.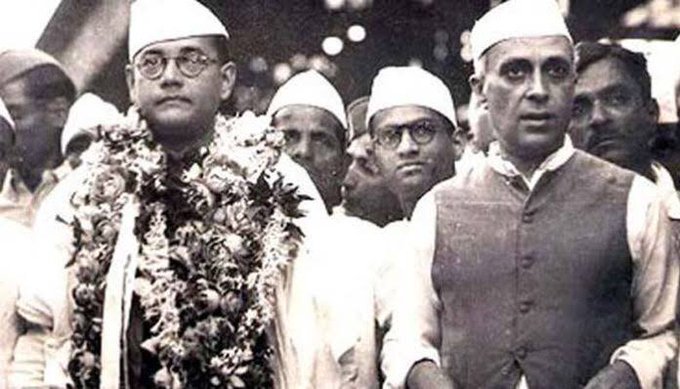 It was during this period that Bose understood that only non-violence would never help India to achieve its independence. In 1938, Bose accepted nomination for Congress President. But his support for violence created a rift between him and Gandhi and Nehru.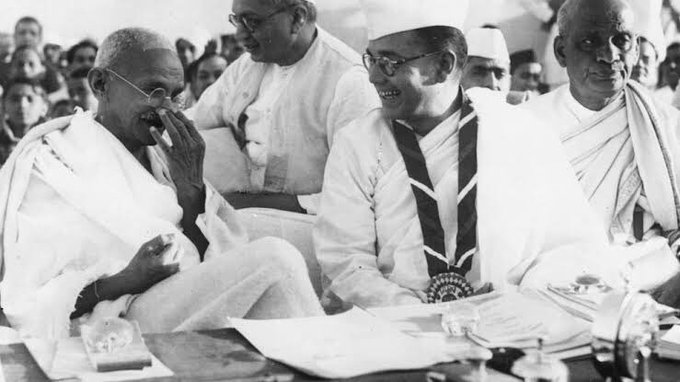 Bose was forced to resign in 1939 by Gandhi and the Congress high command. He came to believe that an independent Bharat needed socialist authoritarianism. On 21st June 1940, Netaji met Veer Savarkar at the latter's residence in Dadar, Mumbai.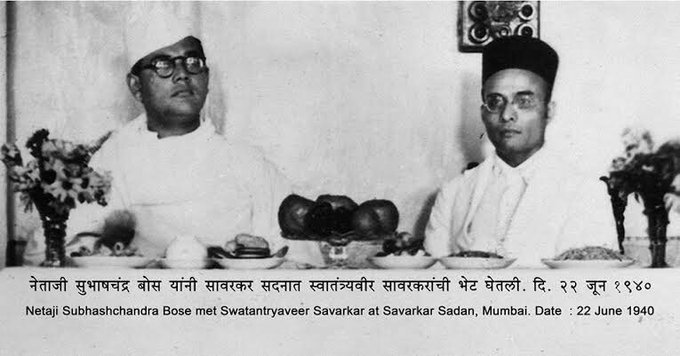 The main agenda of this meeting was to explore the possibilities of co-operation between Forward Bloc and Hindu Mahasabha. Savarkar advised Bose not to waste time in agitating for the removal of British statues like Holwell Monument in Calcutta – only to end up in a British prison during the invaluable war-time.
Netaji fooled the British and escaped to Germany via Afghanistan and USSR in 1941. He met Adolf Hitler in 1942 and persuaded him to help Bharat fight against a common enemy – the British.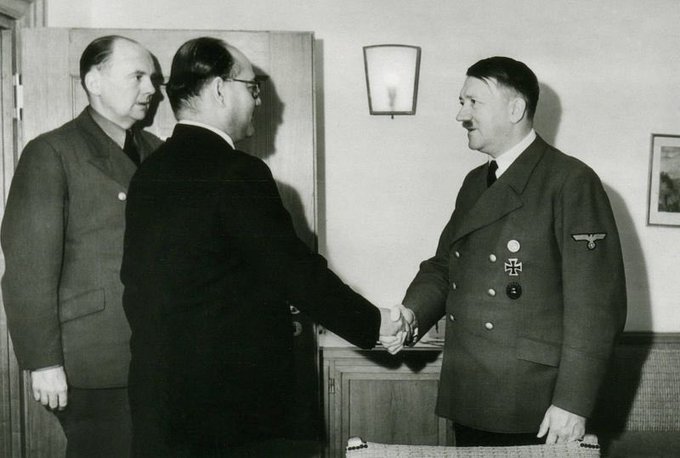 Netaji founded the Free India Center in Berlin, and created the Indian Legion (consisting of some 4500 soldiers) out of Bharatiya PoW. The Indian Legion was attached to the Wehrmacht, and later transferred to the Waffen SS.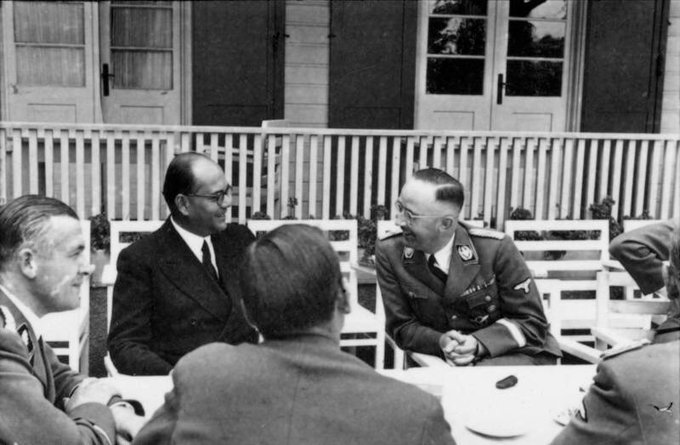 Its members swore the following allegiance to Hitler and Bose: "I swear by God this holy oath that I will obey the leader of the German race and state, Adolf Hitler, as the commander of the German armed forces in the fight for India, whose leader is Subhas Chandra Bose".
This oath clearly abrogates control of the Indian legion to the German armed forces whilst stating Bose's overall leadership of Bharat. Hitler's invasion of USSR in 1942 made Bose to change his plan. He was quick enough to leave Germany. In 1943, he left for Japan.
In July, at a meeting in Singapore, Rash Behari Bose handed over control of the Indian National Army to Netaji Subhas Chandra Bose. Bose was able to re-organise the fledgling army and organise massive support among the expatriate Bharatiya population in south-east Asia who lent their support by both enlisting in the Indian National Army, as well as financially in response to Bose's calls for sacrifice for the independence cause. The INA fought a number of battles against the British in North East India from 1943 to 1945.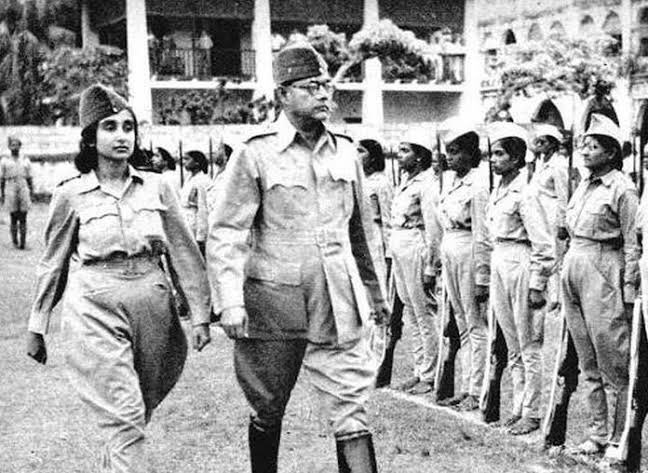 The destruction of Hiroshima and Nagasaki by atomic bombs and the subsequent Japanese surrender led to the surrender of the remaining elements of the Indian National Army. The INA prisoners were then repatriated to Bharat and some tried for treason.
It is widely propagated that Netaji died in plane crash on 18th August, 1945. I don't believe so. There is definitely something fishy about this plane-crash theory. Netaji's family still thinks that this plane-crash theory is a myth.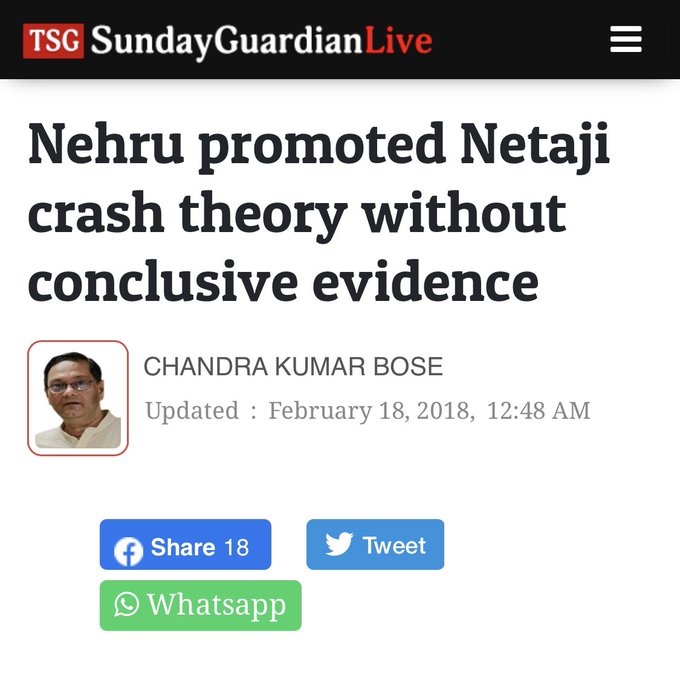 From 1945, for the next 20 years, the Nehru Government had the Intelligence Bureau spy on Netaji's family. Why? Nehru also shared information on Netaji's family with MI5, UK's domestic counter-intelligence and security agency. Why? No one can answer these questions.
Netaji was truly the PM Bharat deserved. Tributes to this great son of Bharat Mata on his 124th Jayanti.
(This article has been compiled from the tweet thread of Devashish Kulkarni @AjaatShatrruu)