Here is a short history of the United States deliberately bombing hospitals.
While Secretary of State, Clinton's State Department deliberately bombed a Doctors Without Borders hospital in Kunduz in northern Afghanistan, killing at least 30 people.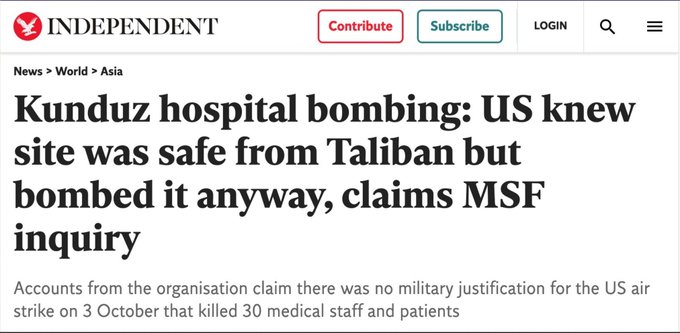 Hospitals in Iraq were also a frequent target throughout the ongoing US occupation. This strike on a Baghdad hospital killed or injured dozens of medical staff.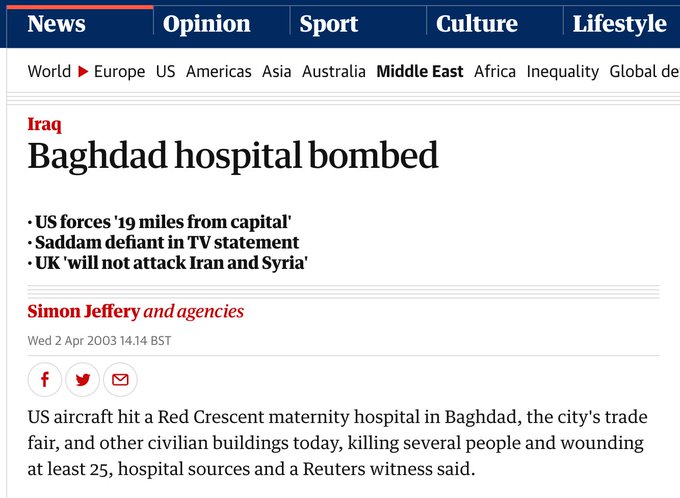 In 1993, Hillary's husband Bill oversaw the repeated shelling of a Somali hospital, killing many dozens of people.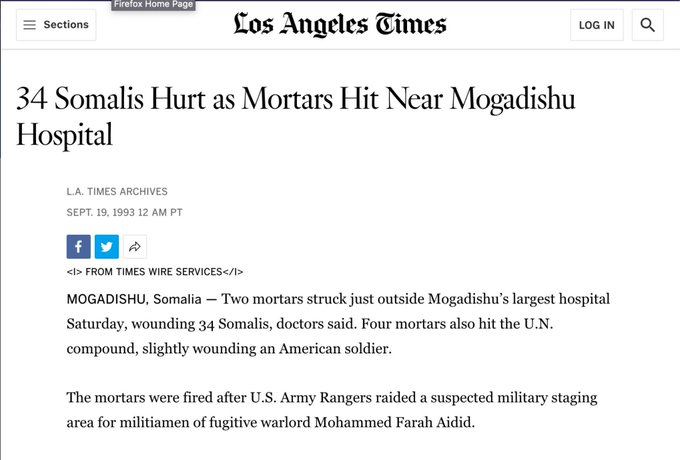 The US originally tried to deny that it targeted a mental hospital in Grenada during its 1983 invasion, before finally conceding that it did indeed destroy it. The attack killed at least 12 people, but more likely it was closer to 50, as this New York Times article explained.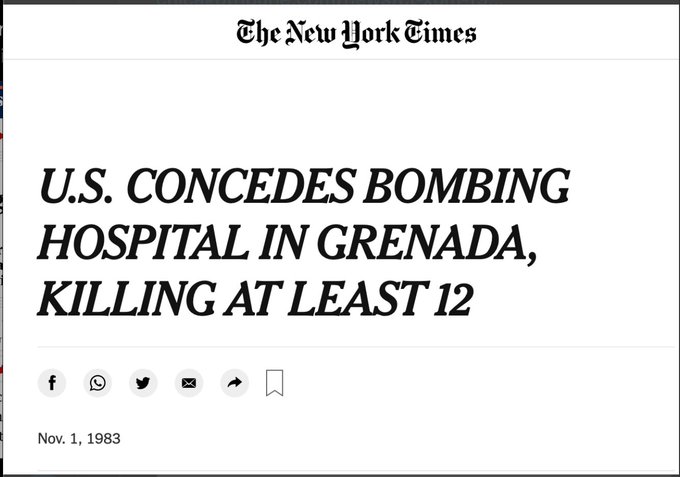 The 1980s saw many deliberate US attacks on hospitals, particularly during their dirty wars in Central America. In 1989, it carried out a coordinated air attack on a Salvadorean hospital controlled by the leftist FMLN party.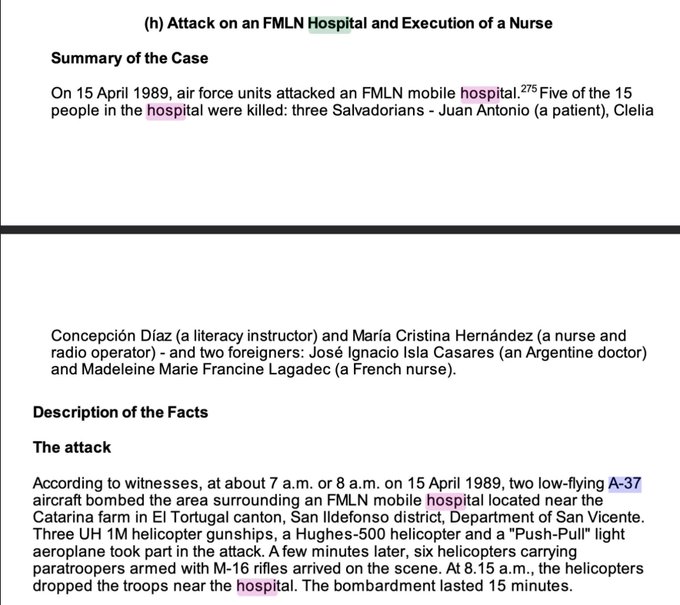 The Sandinistas of Nicaragua made public health a pillar of their leftist platform. The US government could not tolerate that, and regularly targeted doctors, health clinics, hospitals and other so-called "soft targets."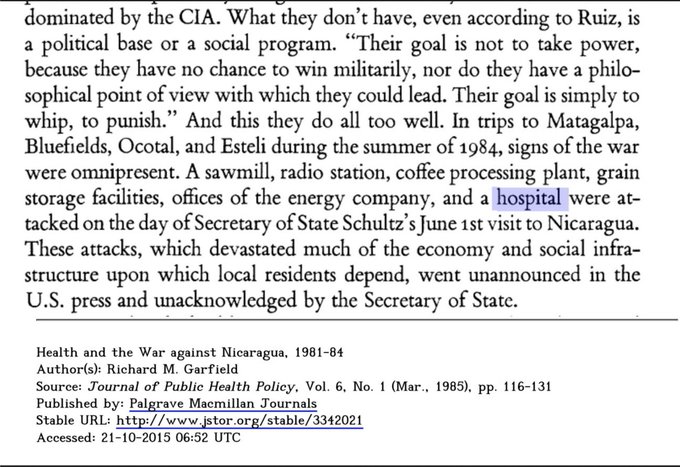 In Vietnam, US bombing of hospitals became so routine that it became a fact of life for locals, as Greg Grandin explains here: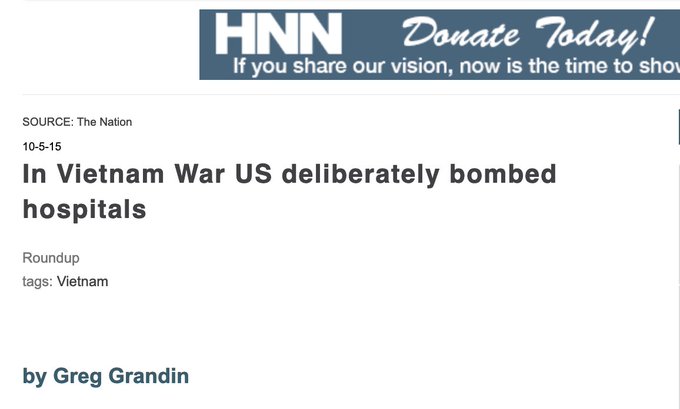 Testimonies from US army officers back up what Cambodians had been alleging all along: that the US military was deliberately attacking hospitals as part of their campaign to destory the country.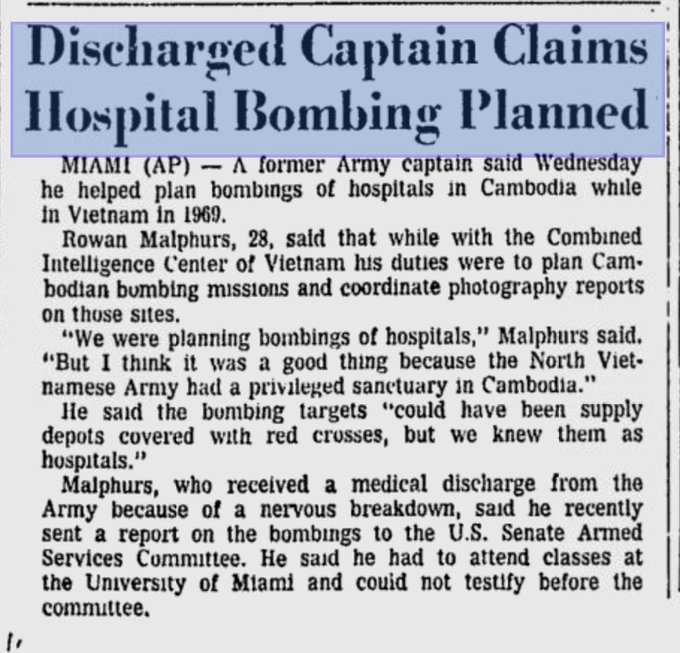 Laos is the most heavily bombed country in world history, and, of course, that meant that countless health centers were levelled. Few in the United States even know their country bombed Laos.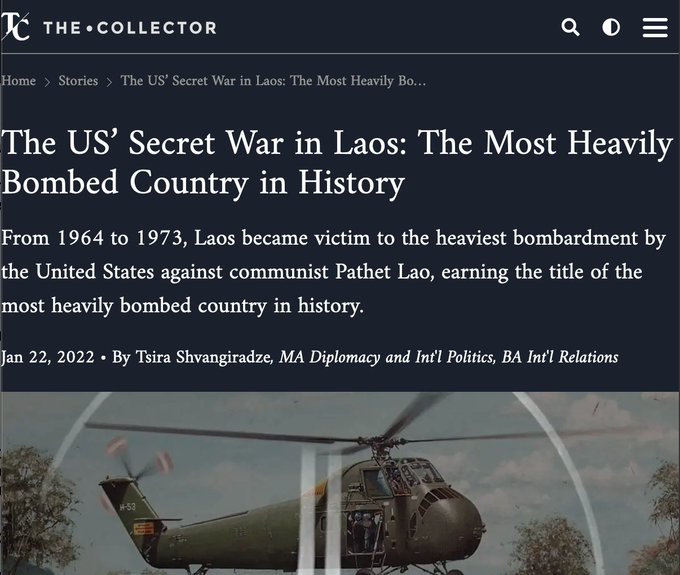 The US bombing of North Korea in the 1950s levelled whole cities and killed around 20% of the entire population The North Korean government estimates that US aerial bombing destroyed 1,000 hospitals in NK alone.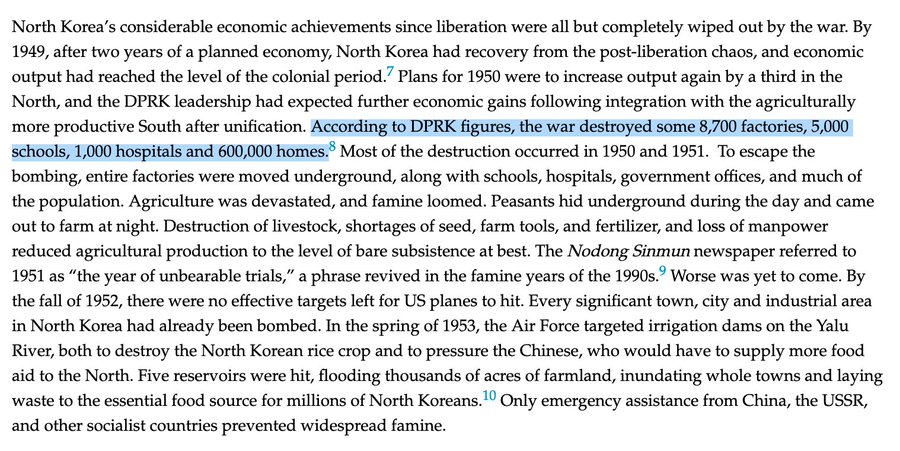 In 1999, NATO warplanes used laser-guided missiles to destroy a hospital in Belgrade, Yugoslavia.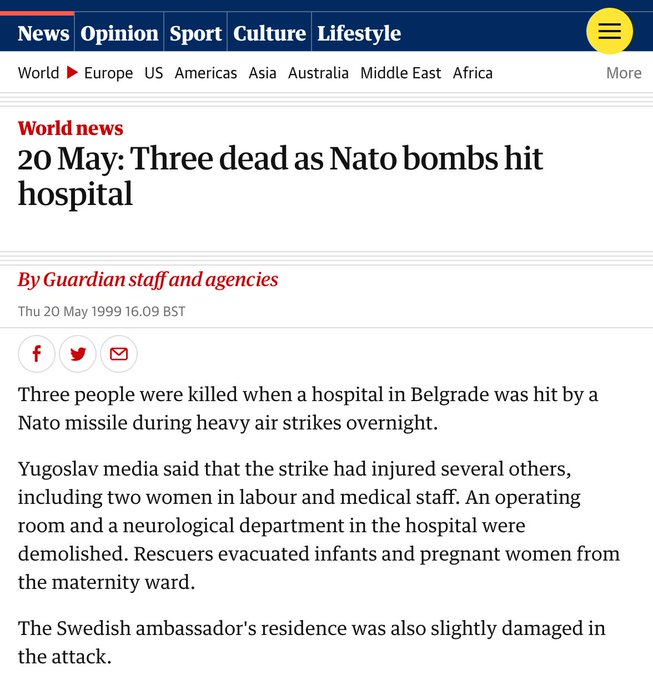 The year before, in 1998, Hillary's husband was at it again, ordering an cruise missile strike on Sudan's largest medicine factory. Some claim that destroying the country's main source of drugs caused tens of thousands of deaths.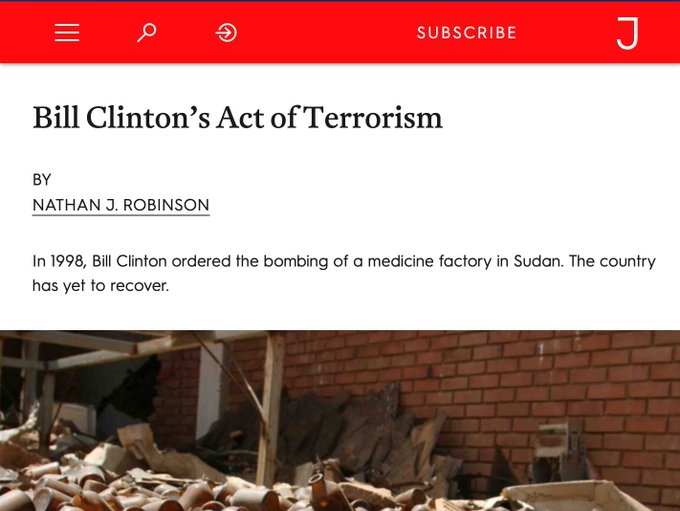 The Saudi-led coalition have carried out more than 200 separate attacks on health facilities (including MSF hospitals) or water tanks in Yemen. We know that the US arms them & helps them with target acquisition. They are more than complicit in this.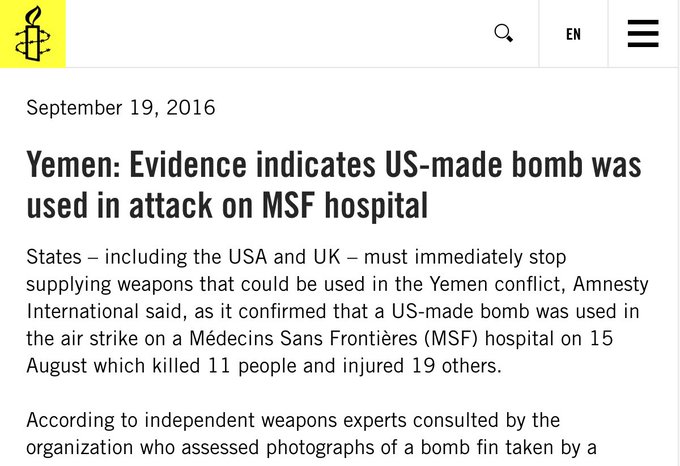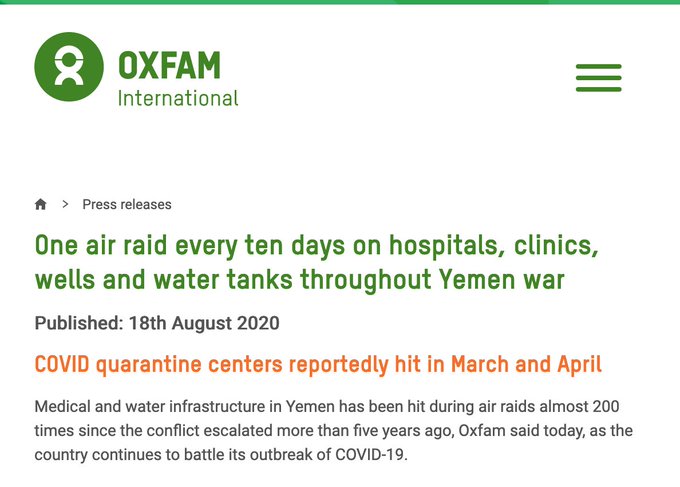 In 2011, NATO stands widely accused of bombing a hospital in Zliten, Libya, killing dozens. As Secretary of State, Hillary Clinton herself oversaw the Libya campaign. So much for opposing the bombing of hospitals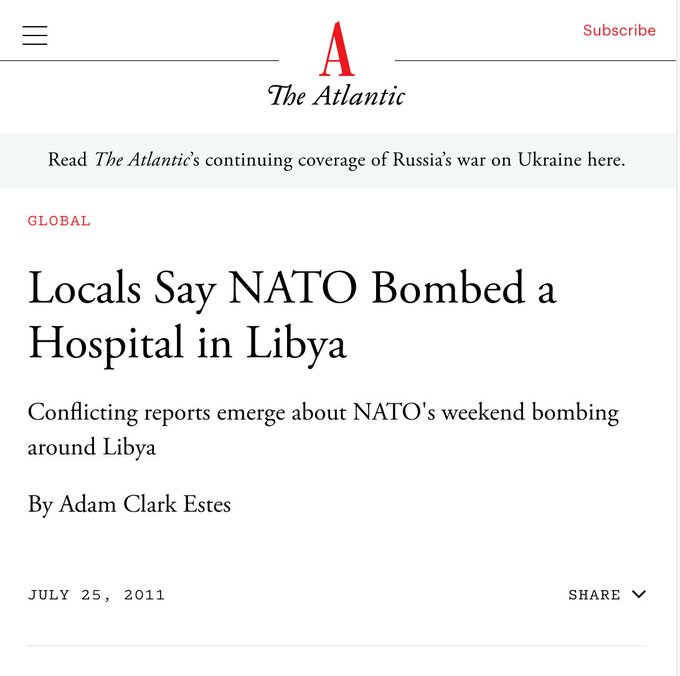 Just to be clear: If Russia did indeed attack an in-use hospital, that's obviously a terrible war crime. Russia also reportedly hit hospitals in Syria. But please let's not pretend the US, let alone HRC, has the moral high ground. Bombing hospitals is bad, whoever does it.
In 2017, the US not only bombed a hospital in Syria, but used banned white phosphorous munitions to do so, killing dozens of people.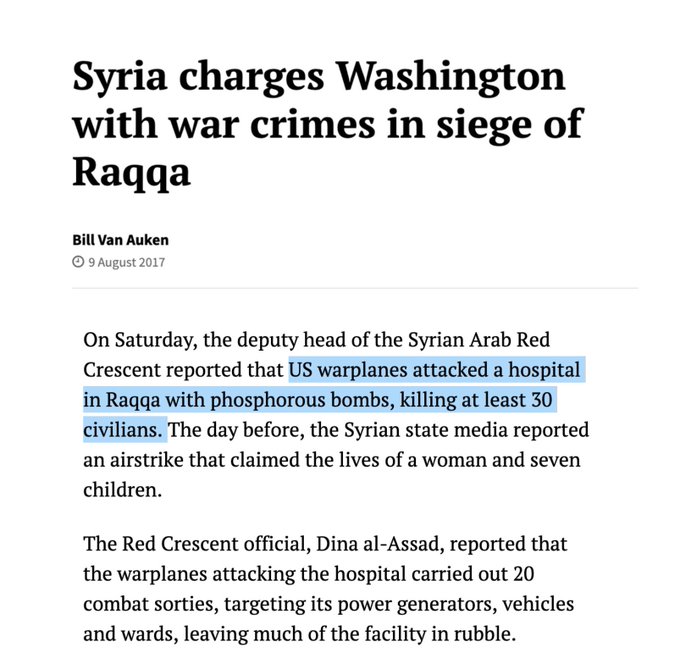 (This article has been compiled from the tweet thread of @AlanRMacLeod)