As promised, here are 8 traces of Lord Ganesha from various countries & across many centuries. This thread is based on the book, "Ganesha – The God of Asia", by Dr. M K Dhavalikar & these images are from an exhibition by BORI of the same name.
The icon of Ganesha on the coin of King Hermaeus, who was the last Indo-Greek king, and who ruled circa B50 CE, and from the region near present-day Kabul.
An illustration of a seated Ganesha from Japan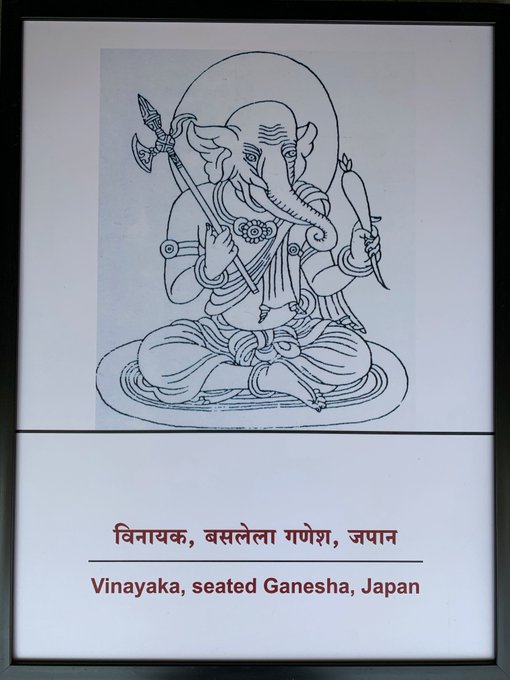 A Cave painting of Ganesha from Tun Huang, China, 539 CE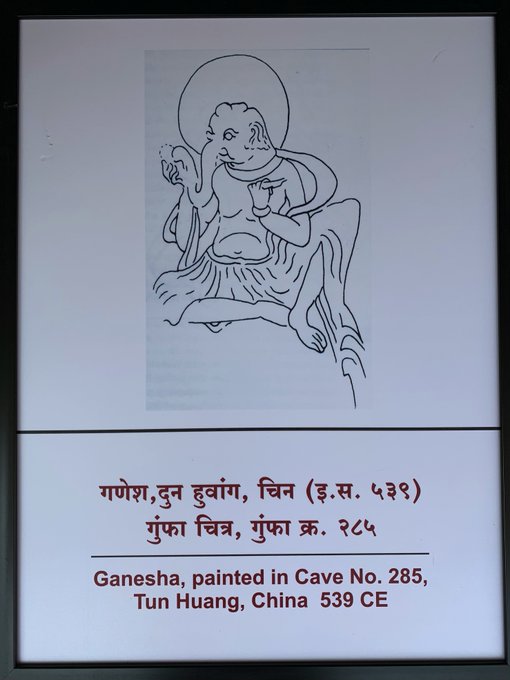 An idol of Ganesha from Java, Indonesia (7th century). The similarities with traditional Indian depiction is noteworthy.
An idol of Ganesha from Vietnam/Laos.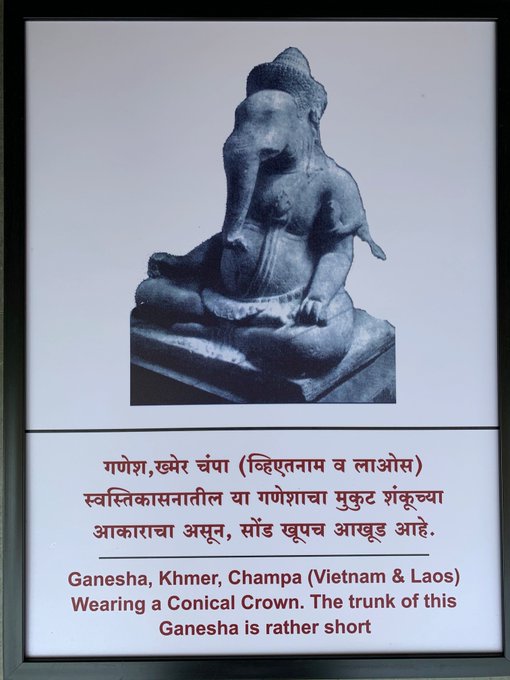 A sculpture of Ganesha from Sri Lanka, 10th century CE.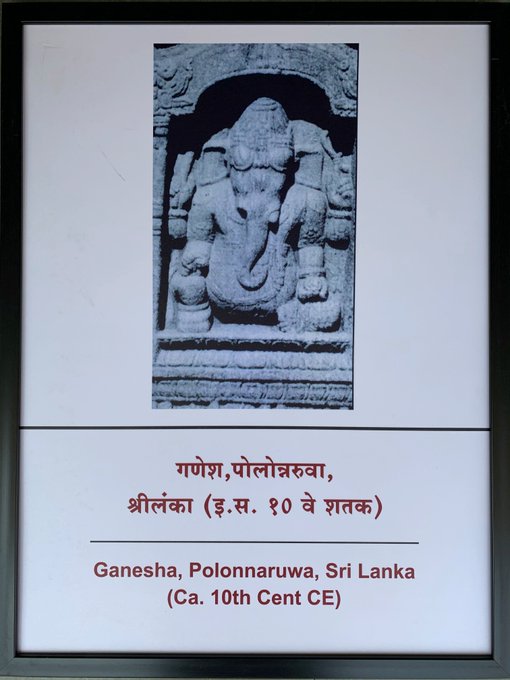 A bronze idol of Ganesha from Thailand, 14th century CE. Here Lord Ganesha is shown to be seated in a position called "Savyalalitasana", it is also called the Royal Pose.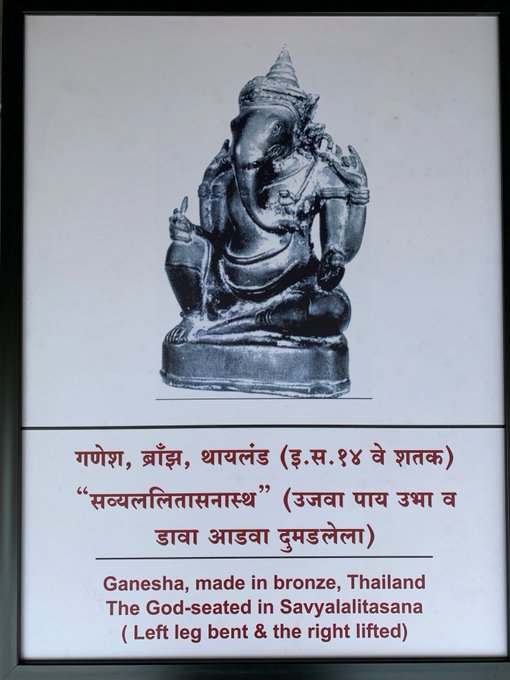 A rare buddhist wall-painting from a monestry in Ladakh that dates back to 12th century.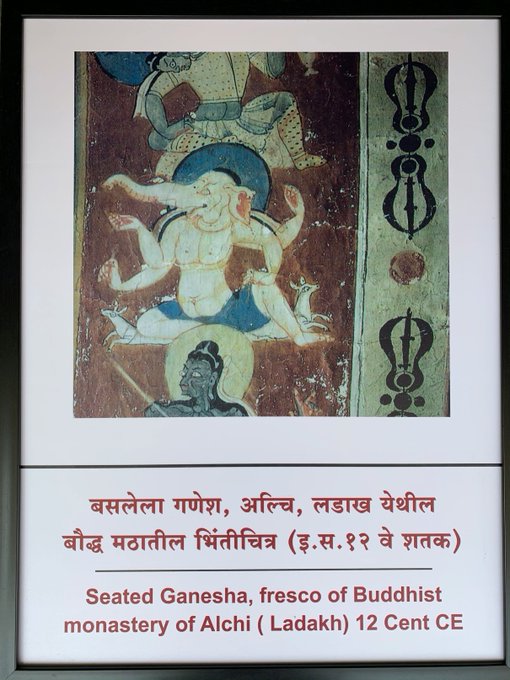 Supported by various empires through the ages, Bharatiya civilisation left its imprint across Asia. This trail shows the great cultural give-&-take that thus existed. It also shows few influences that Bharat absorbed in its own depiction of the lord Ganesha over the course of time.
This shared heritage bonds Bharat with many parts of Asia in deep and varied ways. This common ground has been the essence of cultural diplomacy, and acts as the foundation for the former "Look East" and now the "Act East" policy led by the Hon. PM Narendra Modi.
(This article has been compiled from the tweet thread originally tweeted by Bhandarkar Oriental Research Institute (@BhandarkarI) on January 27, 2021.)