Amidst the ongoing Hijab row that has turned violent claiming a couple of lives and injuring a few, a rather unpleasant poster was put up in Ujjain, Madhya Pradesh. The controversial poster that featured some unspeakable profanities directed at the Hindu community accused the community of indulging in incest with their daughters while allowing them to roam around the streets without clothes.
The authorities, however, took cognizance of the vile poster and a case was registered against the unidentified miscreants. "An attempt was made to disturb the harmony of the city of Mahakal amid the ongoing hijab dispute; a poster on the wall was put up at the district election office. The police registered a case against unidentified people under Sections 505, 294, and others," said a police officer to the media.
The poster that signed off with "Allah Hu Akbar" claimed that women in Hijab were modest or ladylike while the ones without them (hinting towards Hindus or non-Muslim women) are characterless and immoral. This brings us to a rather uncomfortable juncture where we are compelled to highlight the hollowness in the claim that women wearing hijab are all gentlewomen given the fact that there have been multiple occasions in which women in hijab and/or burqa were caught red-handed stealing items from shops and hiding them beneath the religious garb.

Back in 2013, a housewife in Hyderabad was tied up and robbed of her gold jewelry by two-burqa-clad women. As per complaints lodged by the shop owner, three unidentified women wearing a burqa had robbed his jewelry store at the Kunte Chowk in Sadashiv Peth, Pune in December 2020. A similar case was reported in 2018 when a video of a burqa-clad woman, accompanied by another man, went viral on the internet that showed her robbing gold from the jewelry shop.

In October 2020 a gang of burkha-clad women, whose members were identified as Sajada alias Bashir Ansari (30), Yasmin Khan (35) Nazia Shaikh (50), and Nasreen Shaikh (50), was caught for robbing gold jewelry from shops in Kurla, Bhandup, Mumbra, Nashik, and Hyderabad. On February 15, a burqa-clad woman was caught attacking a cab driver and police at Rajiv Chowk, Gurugram. Such incidents are plenty that question the claim of all women under the burkha being "Sharif".
However, what was more disturbing was the usage of a derogatory word that was aimed at the daughters of the non-Muslim community. The irony in the usage of this profane poster writes itself as most of the reports of incestuous relations established with daughters and daughters-in-law, unfortunately, comes from the Muslim community.
One of the most discussed incidents is the infamous Imrana rape case that made rounds of the newspapers in 2006 and sparked a nationwide furor. Imrana, a hijab-clad Muslim woman, was raped by her father-in-law Mohammad a resident of Charthawal village in Uttar Pradesh in 2005.
The most logical way ahead would have been to follow the secular constitution and throw the rapist father-in-law behind bars and send the victim back to her husband. However, a local panchayat had initially declared her marriage null and void and commanded Imrana, raped by her father-in-law, to treat her husband Nur Ilahi as her son. The All India Muslim Personal Law Board (AIMPLB) was torn on the issue with different opinions coming from different sects. Finally, a police case was registered and the proceedings ensued as per the Indian penal code.
Again, this is just one among the numerous such cases we come across on an everyday basis. In September 2014, a 28-year-old woman from Uttar Pradesh moved an application before the District Magistrate seeking an arrest of her father-in-law, who had allegedly been raping her at gunpoint while her husband was working in Dubai. She had also requested the DM to allow her to abort her seven-month pregnancy due to these rapes.

In September 2018, a woman from the Sambhal district in Uttar Pradesh alleged that her husband had first given her Triple Talaq and she was then forced to sleep with her father-in-law under the Islamic practice of Nikah Halala.
In June 2021, a woman police constable from Meerut had alleged that her father-in-law had raped her when she was alone at home. When the husband learned of the incident, he promptly divorced her.
Such instances are not limited to the rapes of daughters-in-law alone; the instances of marrying of establishing physical relations with daughters have also surfaced in this community multiple times. Back in 2017, a Muslim cleric in Egypt had attracted global backlash for preaching that a Muslim man can marry his own daughter if born out of wedlock.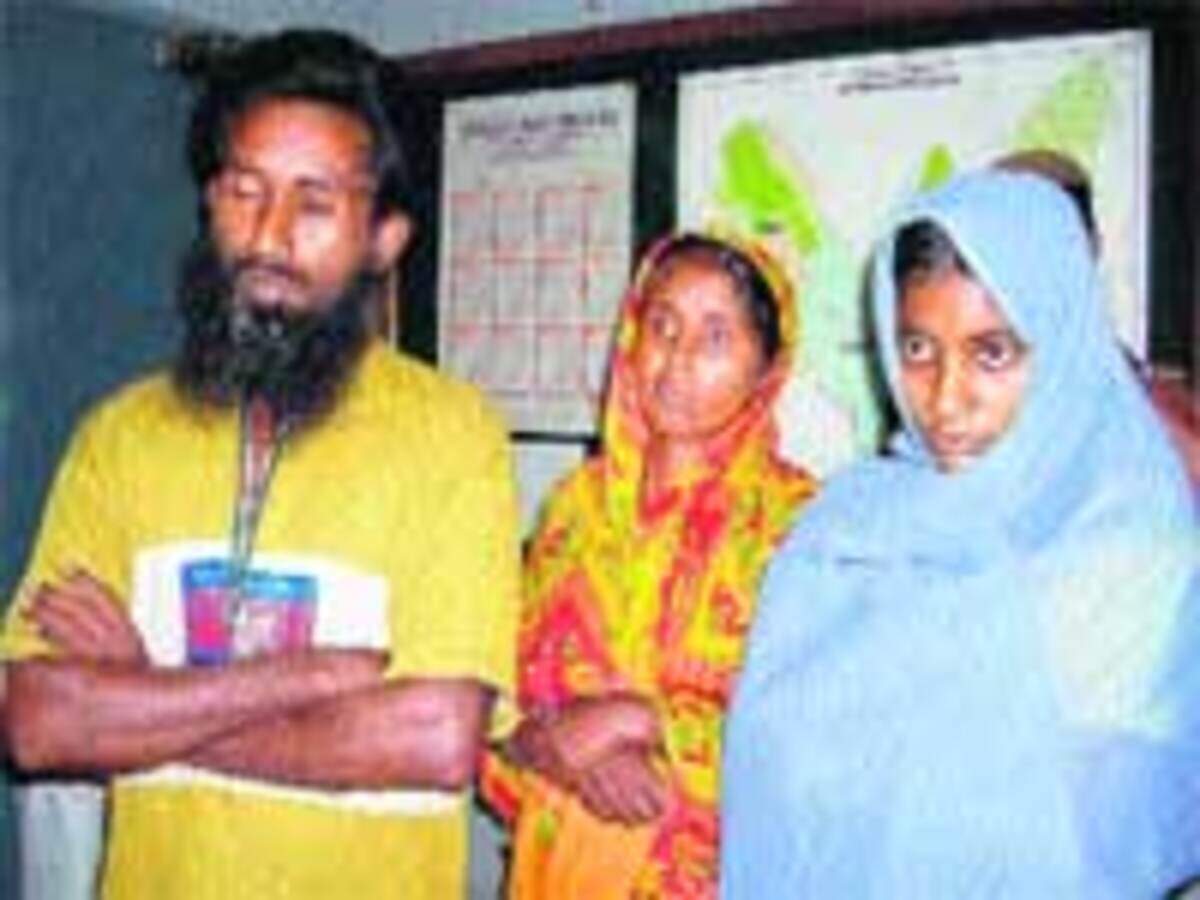 But 10 years before this bizarre claim was made by the Egyptian Cleric, 36-year-old Muslim man Afazuddin Ali from West Bengal, had married his teenage daughter calling it a divine sanction. The daughter, who was a hijabi, was also impregnated by her father.
In July 2021, Malaysian media went into a frenzy when a 40-year-old Muslim man married and impregnated his 20-year-old biological daughter with the consent of his wife to continue the family lineage. Hence, those who crafted the poster abusing non-Muslims with a particular word suggesting incest must be more careful with their choice of words, henceforth.
Numerous incidents of minor Muslim students being molested by the religious scholars at the Madrassas surface on a regular basis too. In July 2020 a 16-year-old Muslim girl in Kerala was raped by 7 people including her father who is a madrassa teacher. This shatters the claim that Hijab is protection from lecherous eyes as some among those with the highest degree of religious knowledge have sexually abused their own daughters.
Instead of abusing the Hindus by putting up vile posters, these "activists" should first work toward keeping their women safe from their own relatives inside the four walls of their houses. The Bharatiya society outside their unsafe homes still has an ample amount of fresh air to offer.