A group of lawyers practicing in Haryana's Charkhi Dadri district court have made a stunning allegation against Additional District and Sessions Judge Fakhruddin. In a letter written to the District Bar Association, the lawyers alleged that Judge Fakhruddin incited religiously-motivated violence in the court on 20 August 2019.
The lawyers were present during the hearing of case title 'State vs Parvinder Fauji' related to FIR 111/2018 & 566/2017, both FIRs registered under IPC Section 365 (kidnapping and wrongful confinement), Section 379B (theft). Both complainant and the witnesses in the case were Muslims from Bulandshahr Uttar Pradesh.
After the witnesses turned hostile, the judge first asked the lawyers representing the defendant to fork up Rs 1,000 to each of the witnesses in the case, as 'compensation' for their travel & other costs incurred in appearing for the hearing. The judge threatened the lawyers that if they didn't pay the money, he would start proceedings against them.
Then the judge addressed the complainant & witnesses, admonished them by using an expletive and said that they were a blot on the Muslim community for coming to the court after getting beaten. He told them they had ashamed all Muslims, and asked why they didn't shoot their assailants.
As per the letter, Judge Fakhruddin added, "Next time you come here, carry a pistol and shoot them. I am sitting here and will take care of everything. You don't need to be scared of these people (Hindus), they don't have that much aukaat (capability)."
The lawyers who wrote the letter requested the President of District Bar Association to have their pending cases transferred out of Judge Fakhruddin's court as they have no hope of justice there.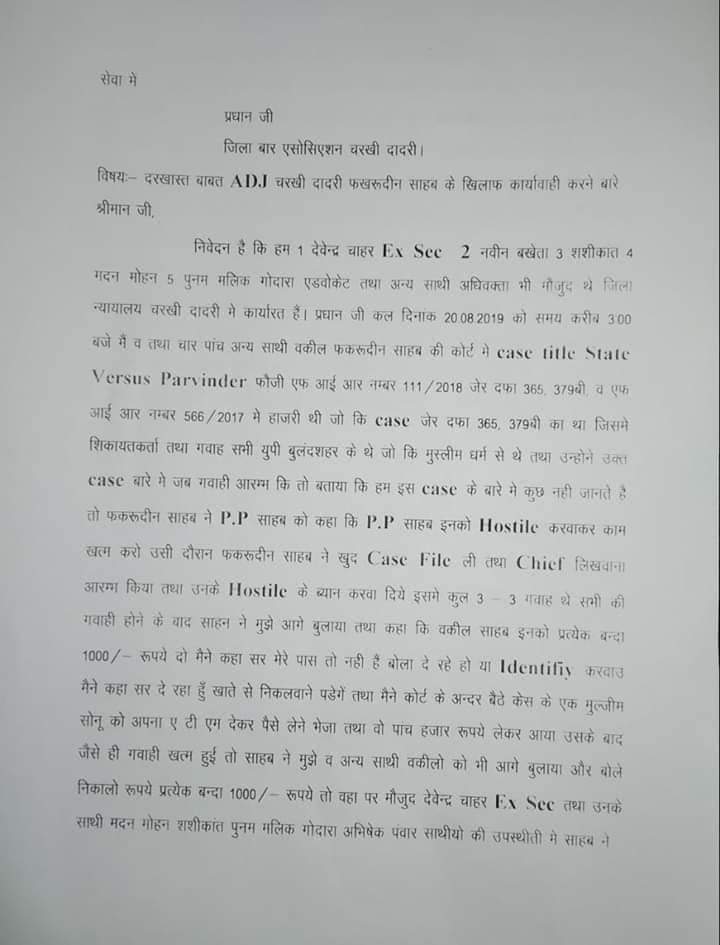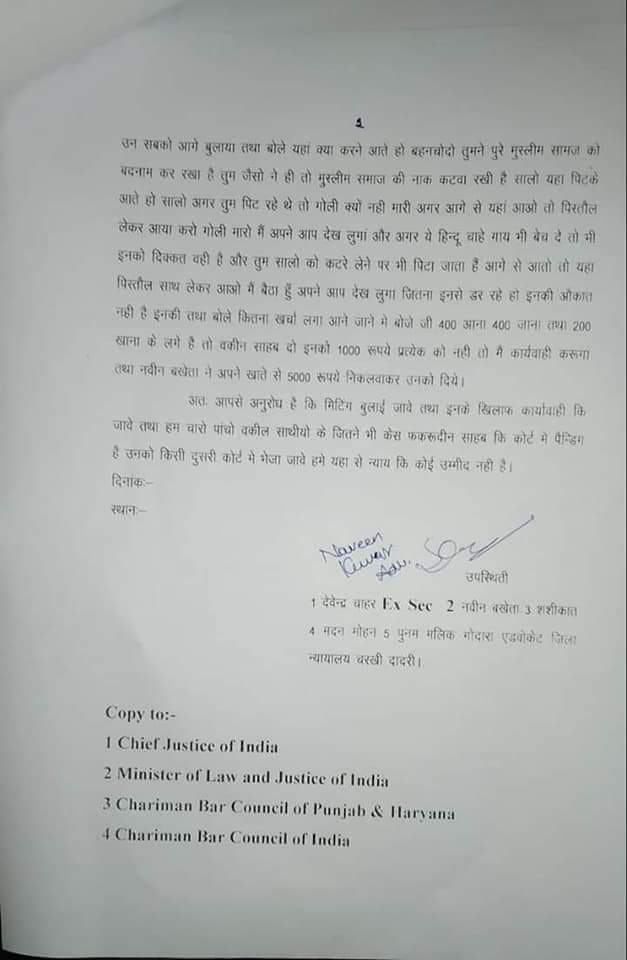 Last year, a Muslim sub-judge was suspended after a long legal battle for harassing a Hindu Dalit para-legal for sex, conversion to Islam & marriage.
As per legal experts that HinduPost consulted, Judge Fakhruddin should face a serious probe from the Punjab & Haryana High Court and strict action should be taken against him if the charges prove true. Apart from his shocking comments, he was totally out of line in forcing lawyers for defendant to pay money to state prosecution witnesses who turned hostile.
Lack of audio-video recordings in courts is one of the reasons why judges get away with such outrageous actions & comments. The expert added that things needs to change right from the top, with SC and HC hearings being recorded to bring about much needed transparency in working of our judiciary.
---
Did you find this article useful? We're a non-profit. Make a donation and help pay for our journalism.