Why do distorians like Audrey Truschke twist history and try to link Hindutva to Nazism without proof, but never discuss factual evidence of how the Nazi regime allied with Muslim groups? Thousands of Muslim soldiers fought in the Axis army and Adolf openly admired Islam.
Albert Speer, who was Reich Minister of Armaments wrote a memoir called "Inside the Third Reich", in which he records Adolf's views on Islam. The German leader didn't just admire Islam, he wished that ancient Germans had converted to Islam instead of Christianity.
Speer refers to Adolf's talks with the Grand Mufti of Jerusalem, Amin al-Husseini in Nov. 1941, to discuss shared interests. As a result of that meeting, Husseini would help the Secret Service by raising a group of thousands of Muslim volunteers to serve the German Army.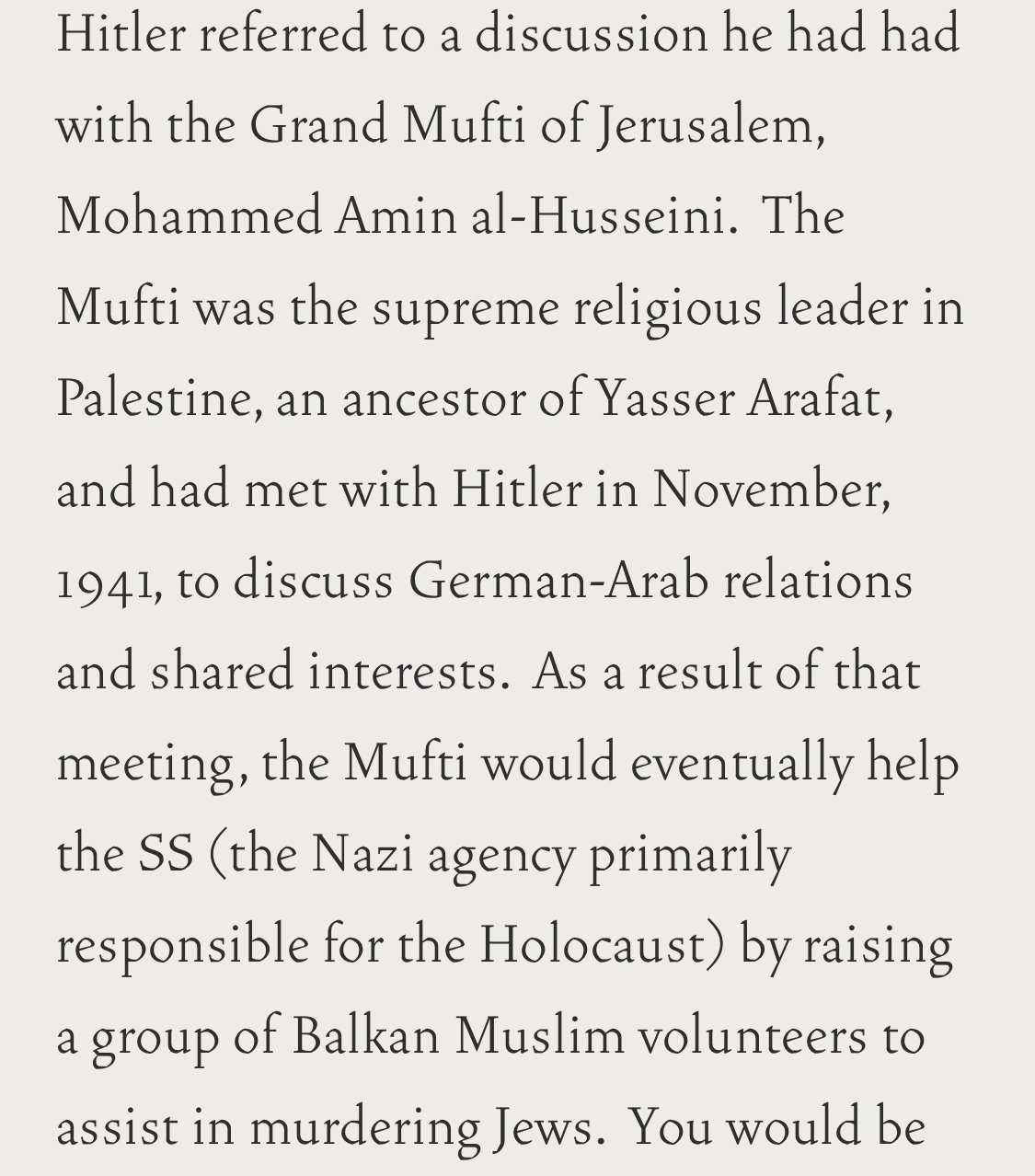 Al-Husseini (Arafat's ancestor) joined the payroll as a secret agent and instigated a pro-Nazi coup in Iraq later. He actively urged regimes in Europe to transport Jews to death camps. He trained several Muslim brigades for Adolf's army and funneled their loot into Arab countries.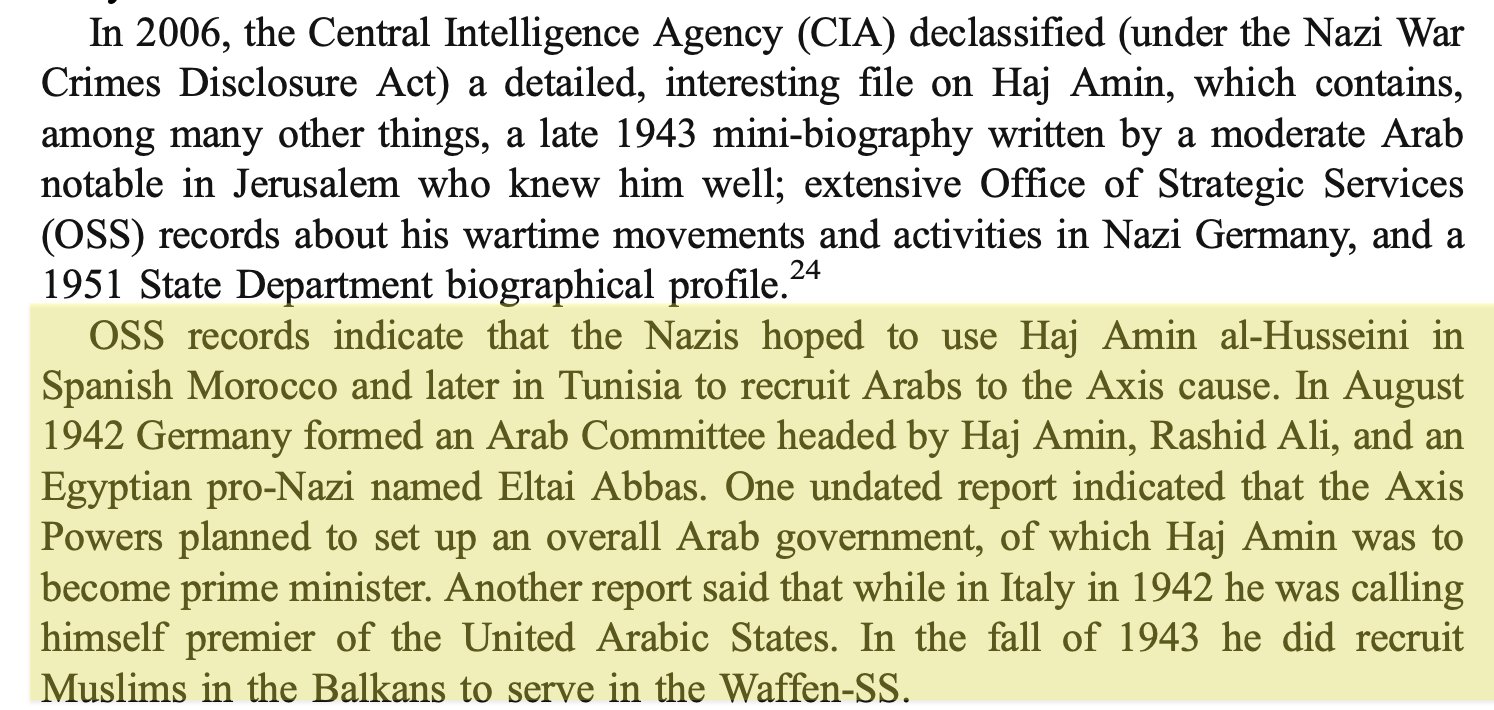 In his talks with Husseini, Adolf openly regretted that Germany did not become Muslim in the 8th c. during Battle of Tours, when Islam almost conquered Europe. He believed Arabs were racially inferior, so Islamized Germans could have headed the global Muslim Empire.
In "Hitler's Table Talk", a collection of his private, informal words behind closed-doors that were recorded by his closest Nazi aides, Adolf repeatedly expressed contempt for Christianity as a "Jewish invention," & openly admired Islam, wishing Germans had converted to it.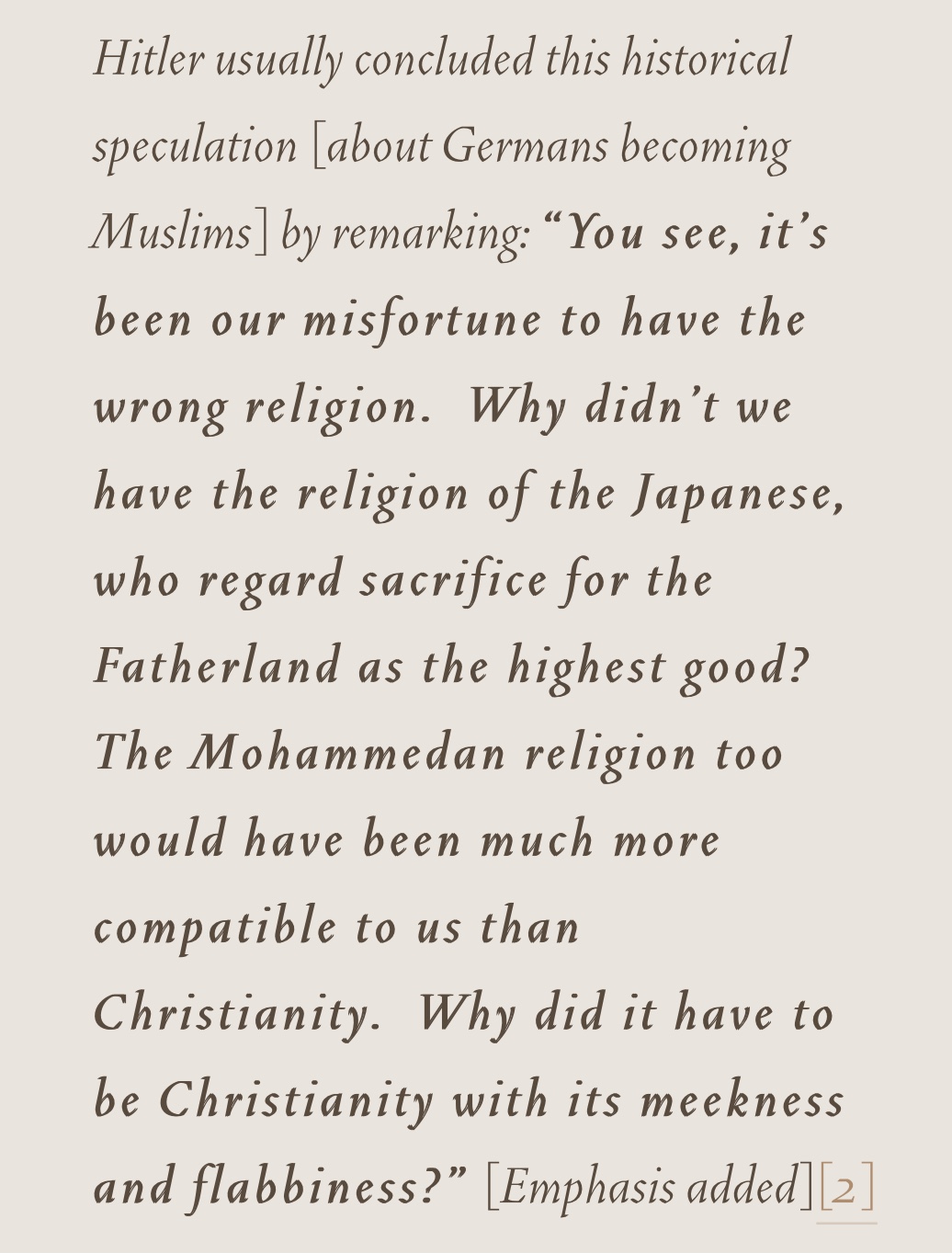 Historian David Motadel, in his book "Islam and Nazi Germany's War," reveals the deep links between the Third Reich and Arab groups. Muslims were treated as allies and explicitly exempted from any racial discrimination by command of the Supreme Leader himself.

The Nazi regime patronized allied Muslims with a wide range of religious policies and propaganda. As early as 1941, the Wehrmacht distributed the military handbook "Islam" to train its soldiers to behave well towards Muslim populations. Many admired Adolf as a hero.
They ordered the rebuilding of mosques, prayer halls, and madrasas to mobilize Muslims. The Wehrmacht army and paramilitary SS recruited tens of thousands of Muslim soldiers to fight on all fronts. They were granted religious concessions and exempted from the ban on ritual slaughter.


Muslims in Syria publicly hailed Hitler as a hero in 1940. Evidence indicates that Nazis also forged an alliance with Arab nationalists to plan to extend the Holocaust to the Middle East. Mufti Al-Husseini was funded to create unrest in Palestine & later sponsored Arafat.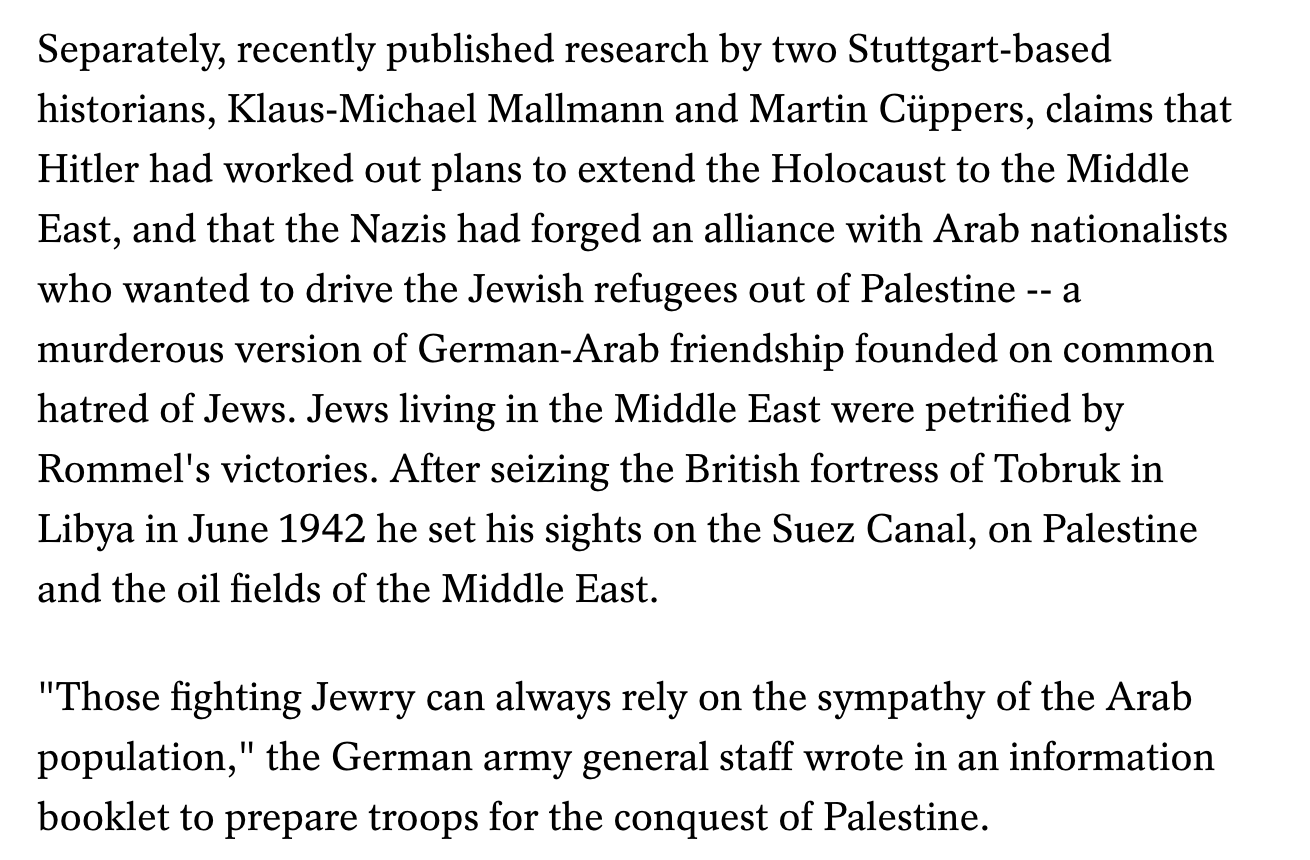 Truschke completely ignores historical facts about the alliance between Muslim groups and Nazis; based on Anti-Semitism. Instead, she demonizes Hindutva, using guilt by association, without any proof. Her motivated attacks and lack of scholarship indicate a clear malafide agenda.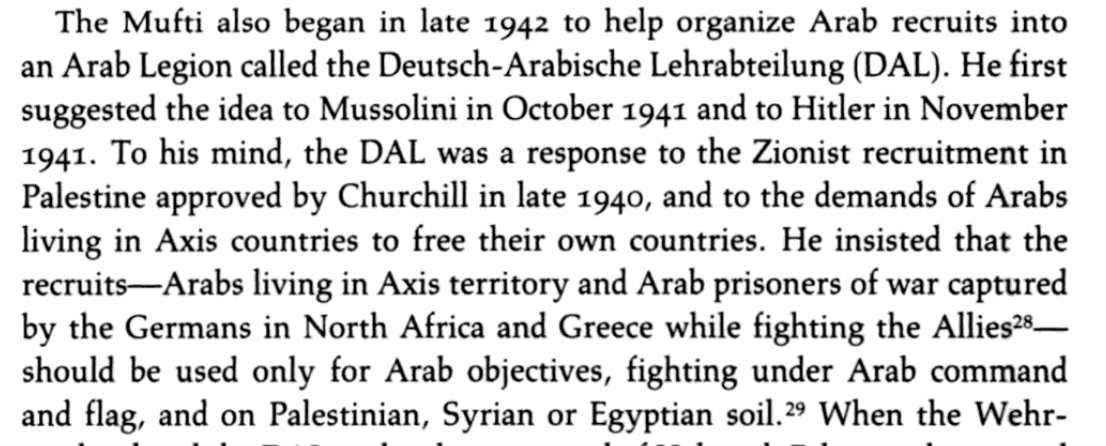 References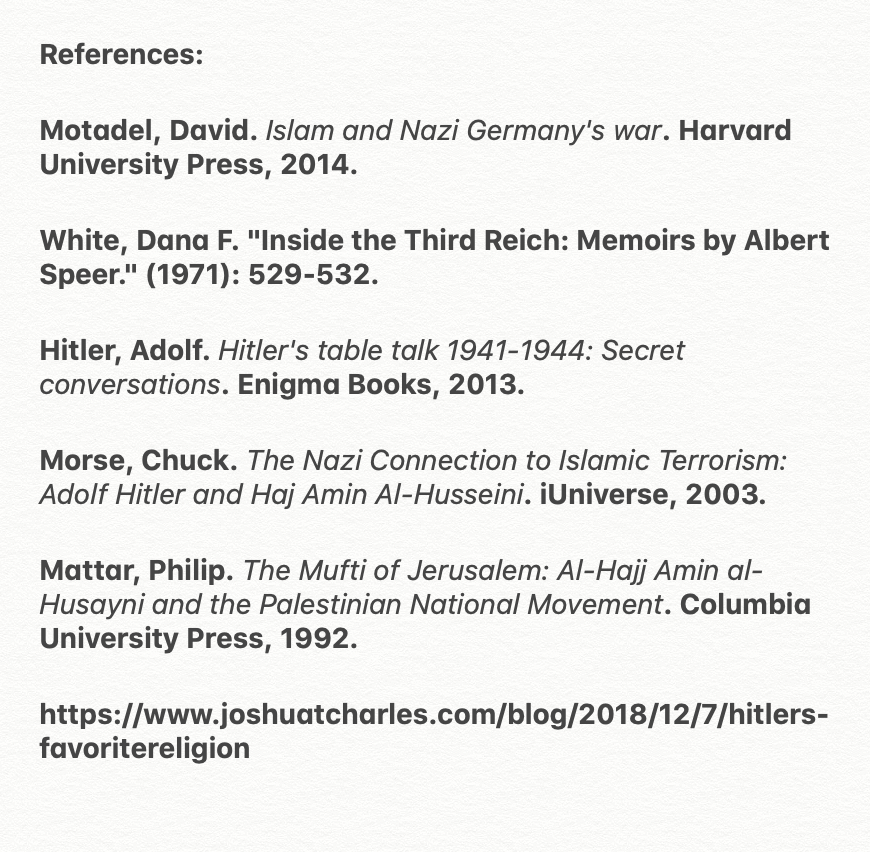 (This article has been compiled from the tweet thread of Savitri Mumukshu @MumukshuSavitri)