In 2013, Obama went to Africa and said, "If everyone in Africa wants a car, air conditioner, and a big house… the planet will boil over." The message was that rich countries in America should have excellent living standards, while poor countries should keep suffering! Consider that the US has 4% of the world's population but accounts for 25% world's energy consumption! This is climate change imperialism. Look at the CO2 emissions per capita, comparing the USA to Bharat and Africa. The US is 8x Bharat and 15x Africa.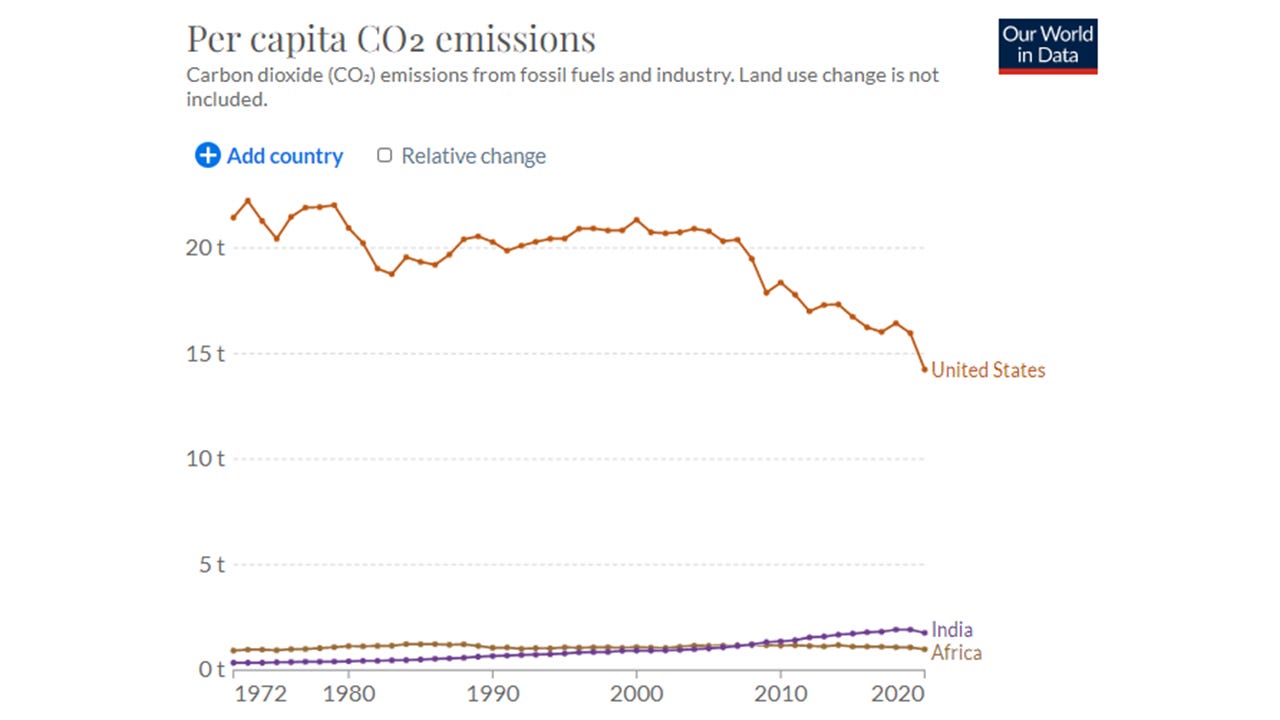 Can you imagine Obama telling Americans that they must cut their energy spending by 75% to match the world?
What Obama was to Africans is what Raghuram Rajan is to Bharat. Brainwashed by the IMF and the Chicago School of Business, the former head of Reserve Bank of India (RBI) has been spewing anti-manufacturing mantra for a long time.
Let's see why he's absolutely illogical and dangerous.
Bharat should forego manufacturing to solve climate change crisis?
In his latest speech, Rajan said that Bharat should not follow the China model of manufacturing and exports, because that would be bad for the world's climate!
Really? So, Bharat should just keep importing manufactured goods from China and elsewhere? In fact, transporting goods from 1000s of miles away will increase pollution or CO2 emissions?
There is a subtle message behind these illogical claims by Obama and Rajan: Poor countries should stay poor. The Africans should toil in toxic Cobalt mines so that Americans drive Tesla cars; and Bharat should stay poor and remain as a vassal country of the American Empire.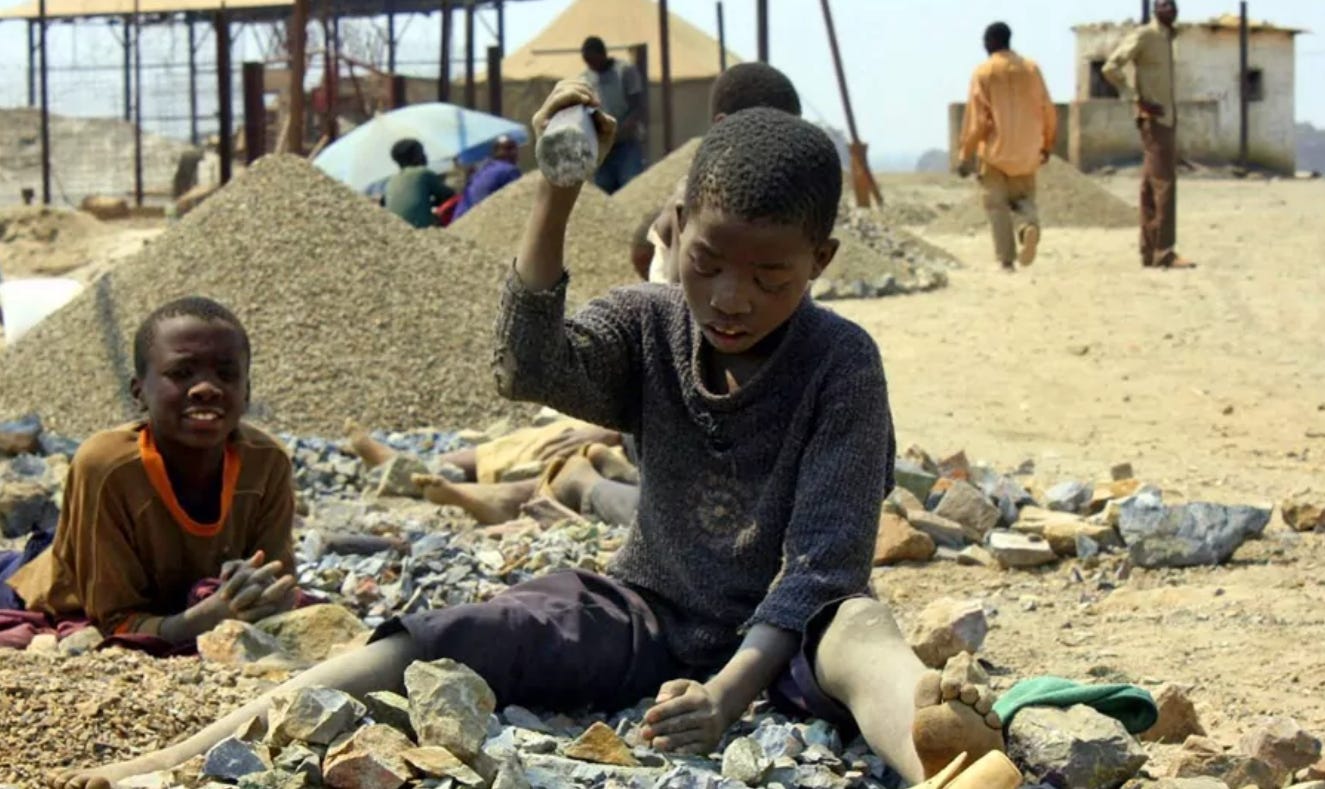 Now, let's take a look at the other excuse from Rajan.
The West will be angry if Bharat succeeds in manufacturing!
Seriously! This is another "reasoning" from Raghuram Rajan. He points out how there's a backlash in the West against China. Thus, to avoid angering white people, we should not pursue manufacturing! What absolute idiocy and racism!
It's idiotic because Rajan says Bharatiyas should pursue jobs in services industry. And he even  gives an example of tele-medicine. Hello? He doesn't think that doctors who make $500,000 a year in the US/UK won't hate Bharatiya doctors stealing jobs through tele-medicine? What an idiot! Think about how hard it is for Bharatiya doctors to go to America and start practicing! The medical professions in the US/UK are the most protected sectors.
Also, already a lot of Americans are complaining about Bharatiyas stealing software jobs. US politicians cannot open up more services sectors to Bharat.
Moreover, let's not worry about the problem when Bharat exports "too much." It's like a guy with a credit card debt of $100,000 worrying about what if he becomes too rich. Last year, Bharat imported more than $600 billion of goods! For starters, how about cutting merchandise imports by, say, half?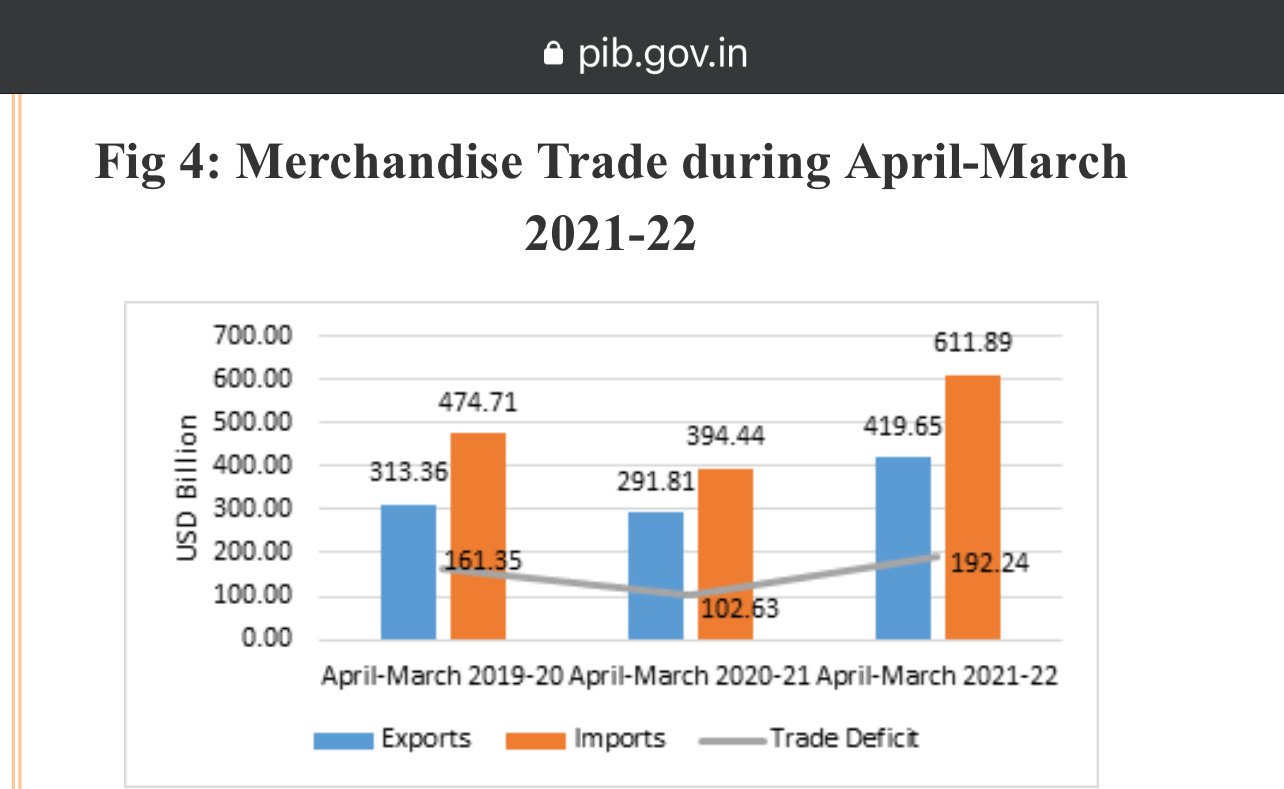 Wrong for three decades
Bharatiya elites have been wrong for three decades about manufacturing. Bharat joined the WTO 7 years ahead of China but missed the golden opportunity. Bharat's sub-optimal manufacturing has not only been bad for the economy's growth but has also been detrimental for people's prosperity and country's sovereignty.
Bright minds from Bharat go to fancy Ivy League universities in the US, land plum jobs with IMF or the World Bank, get thoroughly brainwashed, and then prescribe the neoliberal and imperialist economic principles for their motherland.
The proof is in the pudding. Bharat has had perpetual trade deficit for three decades. The trade surplus in services is always smaller than the trade deficit in merchandise. In fact, the ratio is 1:2 (i.e., $1 of services surplus is met with $2 of merchandise deficit).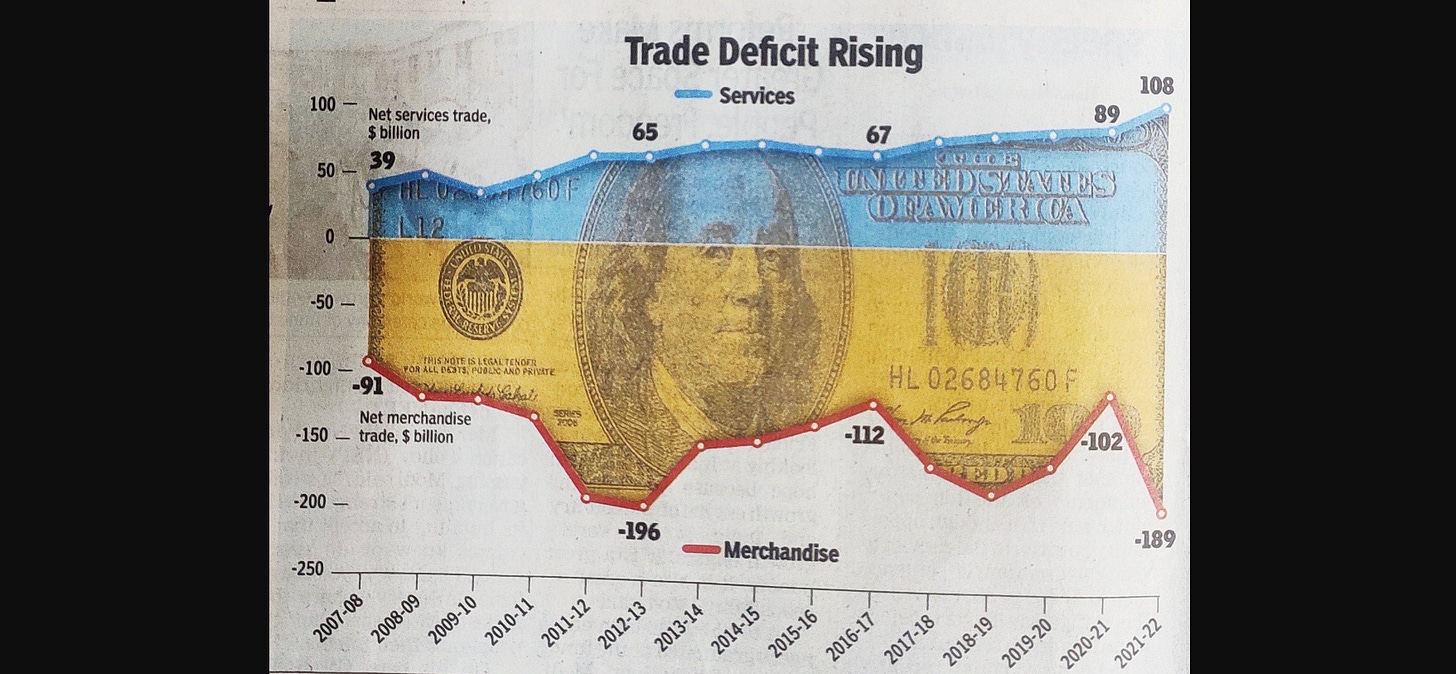 So, while China got rich through manufacturing, exports and trade surplus, Bharat has been bleeding money.
Check out the annual trade balance since 2000. China had surplus every year, accumulating a total of $4.3 trillion. Meanwhile, Bharat had deficit every year and lost a total of $1.1 trillion.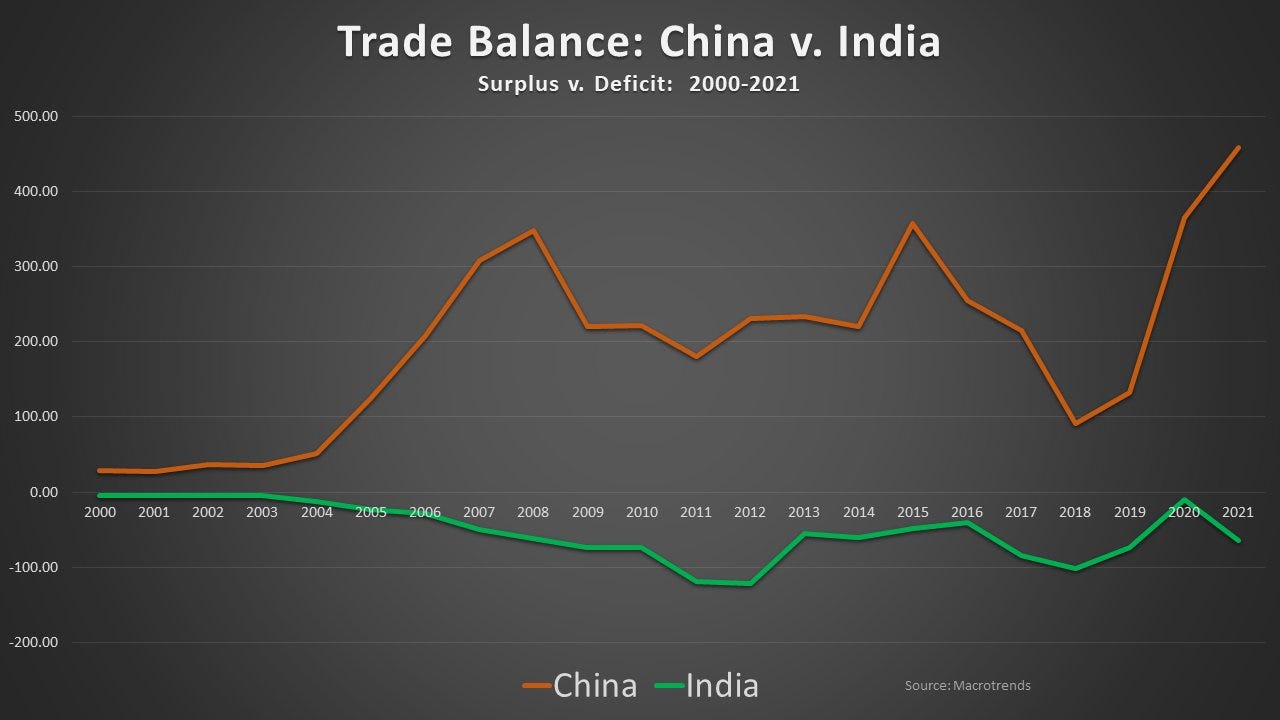 Imperialist trap
Here's a big question for the readers: If Bharat loses money every year, how come it has about $500 billion of foreign exchange reserves?
The answer will shock most people. Bharat sells its vital sectors to the US to accumulate forex. For example, let Google Pay and Walmart take over Bharat's mobile payments; and let American venture capitalists own all the Bharatiya startups.
Get it? By hobbling Bharat's manufacturing sector, the West can make sure that it can take over Bharat. "You want US dollar to buy oil, computers, manufactured goods etc.? Well, privatize your industries!" By the way, this privatization strategy has been used by IMF/World Bank and Western countries for decades.
Think what happened to Sri Lanka, Pakistan, Argentina etc. Bharat has been avoiding this situation by selling the "family jewels." However, this is obviously not a sustainable solution. Soon, Bharat will forced to privatize the last few sectors such as banking. Then comes "The End."
And people like Rajan are — knowingly or unknowingly — just tools of such modern colonialism.
Conclusion
While the developing world cannot afford to follow the extravagant American model, there are two things to understand:
One, the US lifestyle is dependent on the unfair and unsustainable dollar hegemony, which will come to an end soon;
Two, Bharat can and must develop a robust manufacturing sector, while controlling pollution and other environmental problems — it just takes a lot of planning and reforms, which I will discuss another blog post.
-by SL Kanthan
(The story was published on the author's blog on October 19, 2022 and has been reproduced here with minor edits to conform to HinduPost style-guide.)