Instead of exposing Periyar EV Ramasamy for the genocidal maniac he is, BJP has decided to embrace him and his ideology. But the party's supporters are having none of it and schooled ex-union minister Suresh Prabhu when he tweeted wishing EV Ramasamy on his birthday.
EV Ramasamy aka Periyar, even though a well known figure in Tamil Nadu thanks to Dravidian propaganda, doesn't have any ideological significance. Even most of the DMK politicians, except the first family, do not subscribe to Ramasamy's views on Sanatana Dharma. While his anti-Hindu and anti-Brahmin nature is widely known, his vulgar thoughts on women and anti-Bharat actions aren't as widespread.
Suresh Prabhu seems to be one of those people unaware of Periyar Ramasamy's real nature. Many social media users pointed out his ignorance of these facts and tweeted about how he wanted to celebrate the Independence Day as a day of mourning, called his own wife a prostitute, broke Ganesha murtis, garlanded Shri Rama's picture with chappals and how he married his own adopted daughter.
The coalition between Jinnah & EV Ramaswamy Naicker was to splinter India into units like Pakistan & Dravidistan. I cover their bonhomie in my book about 1941 Muslim League Session in Madras where they joined hands to split India. Jinnah later dumped EVR rather gracelessly!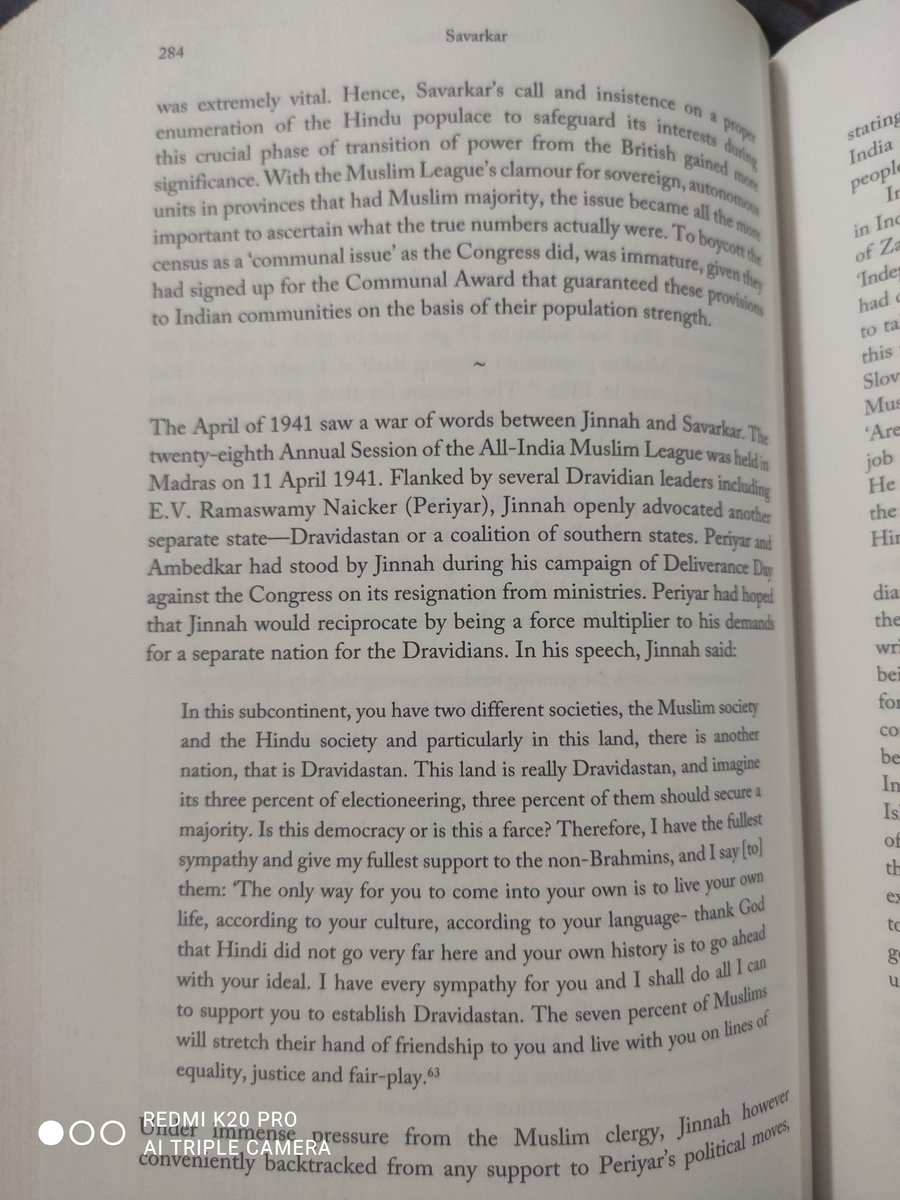 A tweeter had aptly pointed out how Ramasamy played marginalised Hindus against Brahmins to keep Hindus divided and called him the 'Father of Discrimination'. A landlord himself, Ramasamy had blamed Brahmins for the poor status of marginalised SC, ST Hindus by turning agrarian feudalism into caste issue.
While one section of people educated the ex-minister about the real nature of Periyar Ramasamy, another section of people wondered what was wrong with the BJP to give national importance to a fake activist like him. Many termed it as BJP bringing "cancer" that was within the boundaries of TN to national level. Some wondered whether it has become a prerequisite to abuse Hindu Dharma, to be recognised by BJP as tall leaders.
Ironically, while TNBJP leaders blame the ills of TN on Dravidian ideology, they have no qualms wishing Periyar, the founder of Dravidian movement. When local BJP politicians themselves are clueless, one cannot really fault the ignorance of others like Suresh Prabhu.
Whichever way, the episode showed the growing angst among BJP supporters at the way anti-Hindu leaders like EVR, Phule, Ambedkar, etc are being increasingly promoted by sections of BJP even in states/regions where these leaders have no significant recognition. It has made many wonder whether the pursuit of electoral victory has made the party blind to what kind of ideology they are associating themselves with. 
(Featured Image Source: India Today)