Oxfam India was raided recently along with other anti-Bharat groups. But do you know the history of Oxfam and its role in Bharat?
Initially, it was called Oxford Committee for Famine Relief, founded by Protestant Christians Henry Gillet, clergyman Theodore Richard Miflord, Cecil Jackson-Cole, a devout Christian. Cole also established charities Action Aid, and Help the Aged & Anchor Housing trust.
Oxfam was established to help starving citizens of occupied Greece. Curiously, Oxfam was absent during 1943 Bengal famine engineered by the British. They 1st came to Bharat in 1951 Bihar famine. Oxfam India was started in 2008.
Oxfam India CEO Amitbah Behar wanted to form an 'alliance' with Congress party to form Bharatiya government. His brother Anurag, is CEO of Azim Premji Foundation, their father Sharad Behar was former Chief secretary of MP govt & Digvijay Singh's advisor.
Amitabh Behra's NGO National Foundation of India has received funds from Iranian-American billionaire Pierre Omidyar.
Oxfam India raised funds via crypto during Covid. They teamed with a European crypto COFREE (Covid Free Token) to raise funds. They initially raised $3,000 or Rs. 2,20,000.
The European token COFREE no longer trades, has no working website and the name of the agreement yields no results. There is no other information if Oxfam has received funds from COFREE.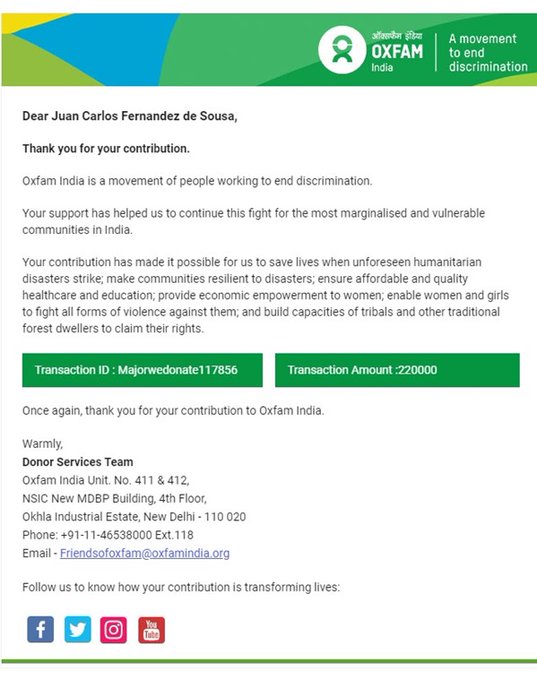 According to Oxfam, Jammu & Kashmir, and Ladakh do not belong to Bharat. This is the map on their website.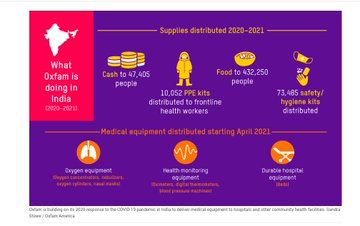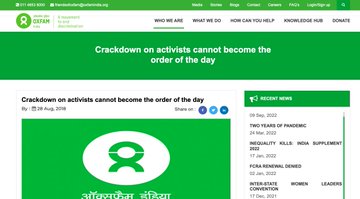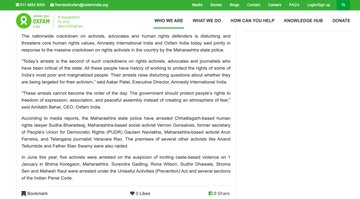 Oxfam Belgium has been accused by Israel of helping illegal Palestinian activities, & funding terrorists who carried out bomb attacks. Oxfam has been accused of supporting anti–Semitic BDS movement
Trump was considering banning Amnesty Internation and Oxfam.
Bharat rejected Oxfam's FCRA renewal in Dec 2021. British govt that also funds Amnesty International raised Oxfam's FCRA issue with the Bharatiya govt.
Oxfam International's website names one Abhirr Velandy Palat at its contact person in Bharat. Palat also works for Amnesty International since 2014.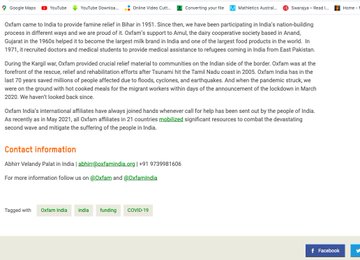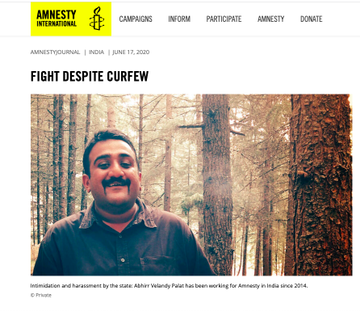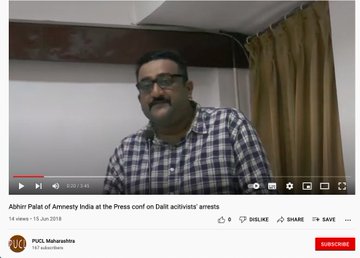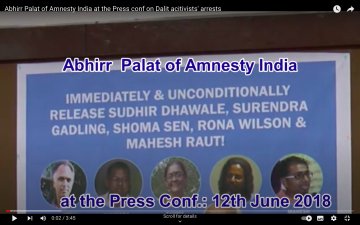 In 2018, a British report said 120 charity workers were dismissed over 7 yrs for sexual offences. 87 from Oxfam, 31 from Save the Children and 2 from Christian Aid.
In Haiti, Oxfam senior staff indulged in sexual misconduct, use of prostitutes and bullying.
In 2007-08 Oxfam Netherlands received 70% of it budget from the Dutch govt that is around 130 million Euros which was then used against Israel.
Do not fall for the salty western media crying coarse that Oxfam is unable to carry on its work because of lack of funds. They should be kicked out of the country for foreign interference and subversive activities.
(This article has been compiled from the tweet thread originally tweeted by Stop Hindu Hate Advocacy Network (@hinduhate) on September 8, 2022.)