The Economic Survey 2022 has just been presented in Parliament. It comes in 2 volumes- the first looks at overall macroeconomic and sectoral developments, and the second is a revamped statistical appendix.
Bharat's economy is estimated to have crossed the pre-pandemic level in 2021-22 with 9.2% growth (AE). Contact intensive services still impacted.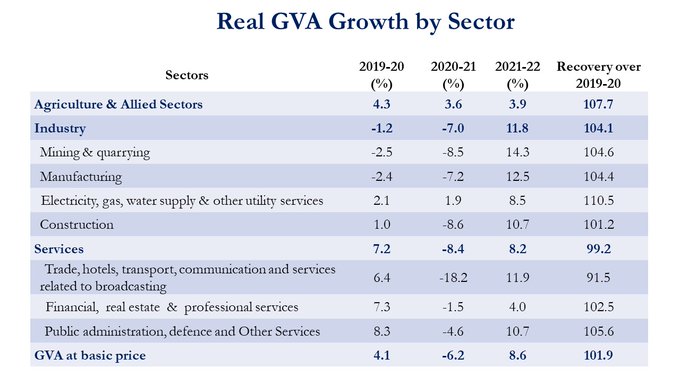 Economic Survey 2022 forecasts that GDP will grow by 8.0-8.5% in 2022-23. In the interest of transparency, all assumptions have been clearly laid out. This is more conservative than IMF's 9% but still world's fastest.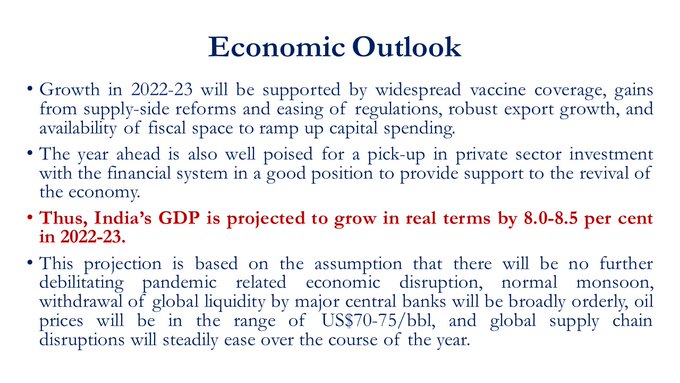 Macroeconomic stability indicators look healthy and should provide a buffer from global uncertainty. Forex reserves at approx. US$635bn, are equivalent to 13.2 months of imports.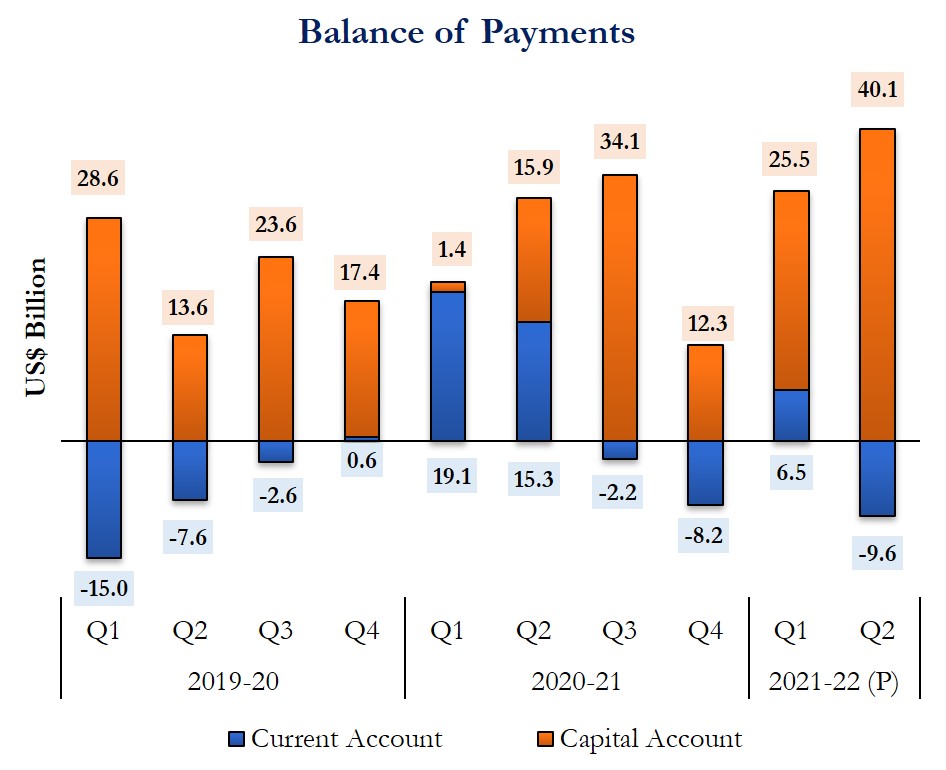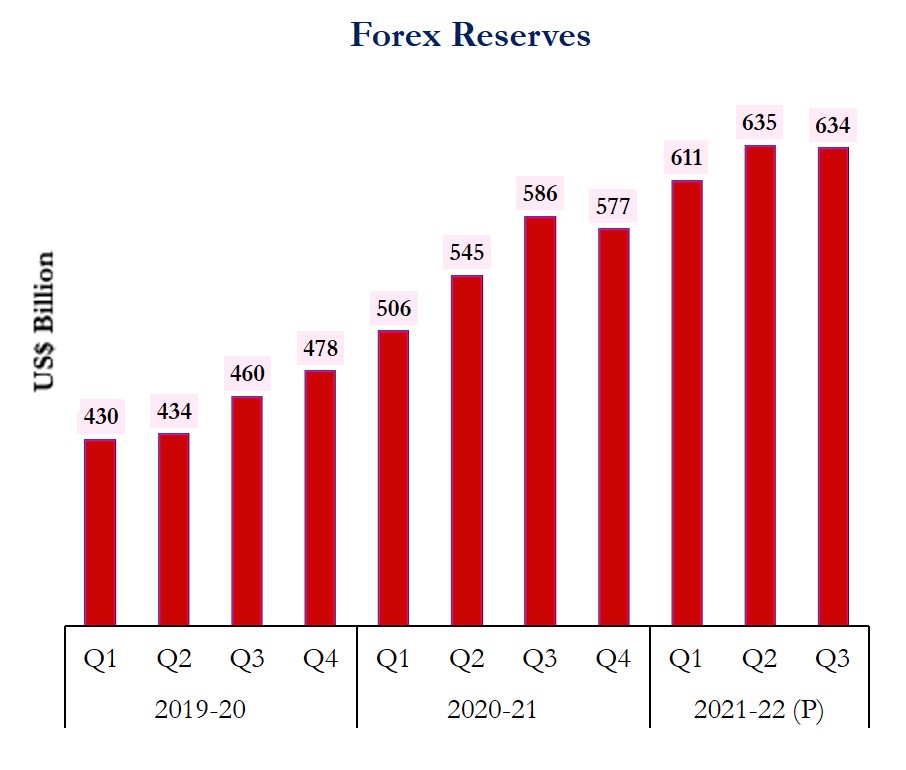 Banking system is well capitalized. Gross and Net NPA ratio steadily declining despite the pandemic shock.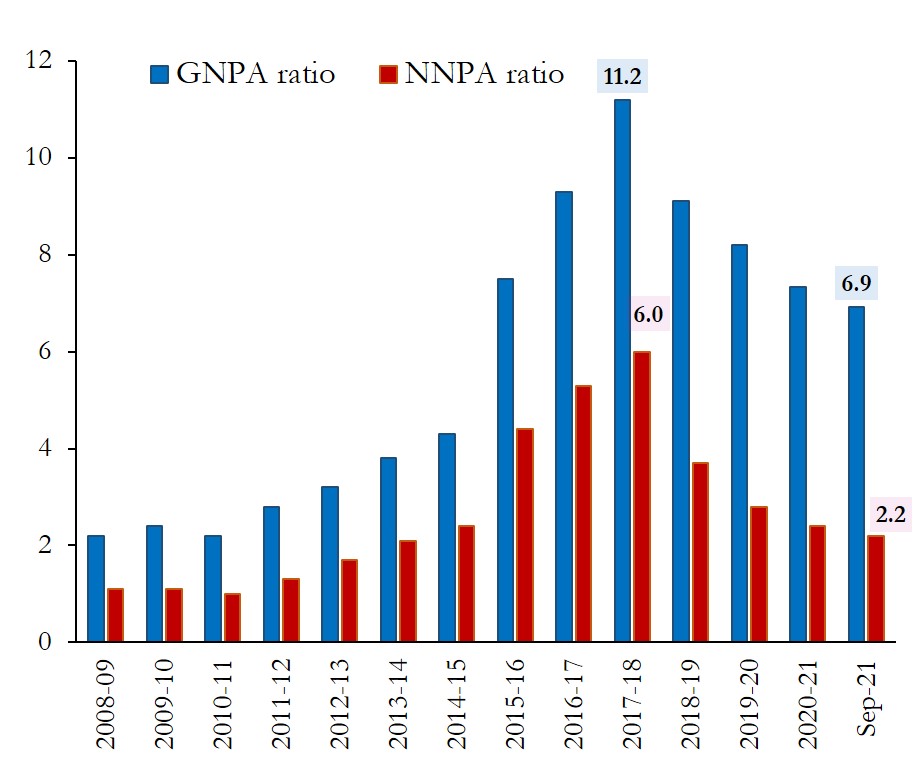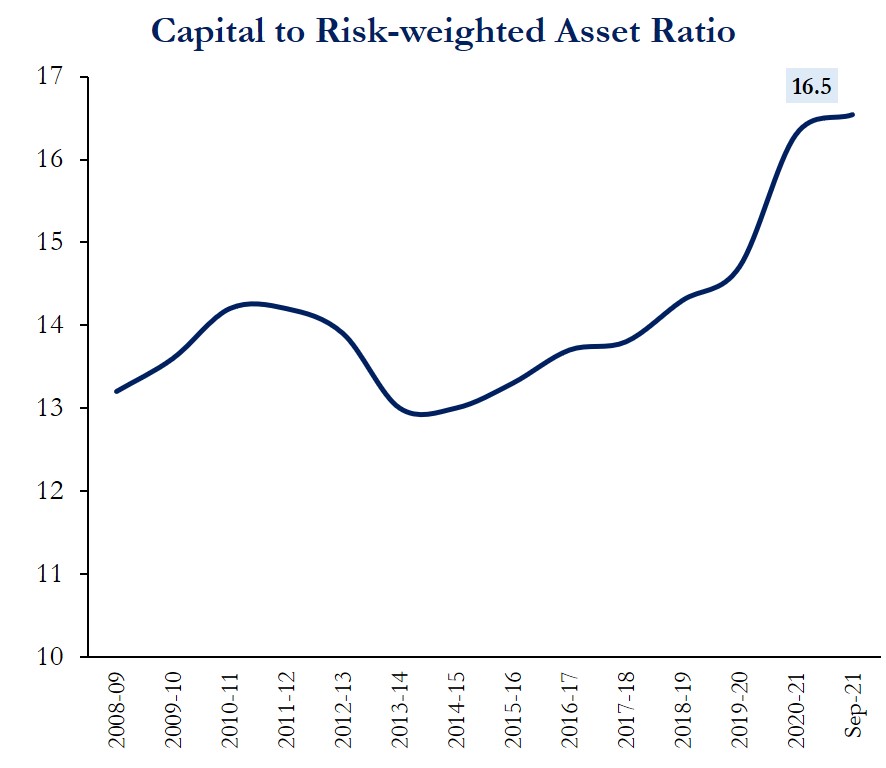 Record risk capital has been mobilized from capital markets by corporates. More importantly there has been a sharp increase in starups across Bharat in 2021-22.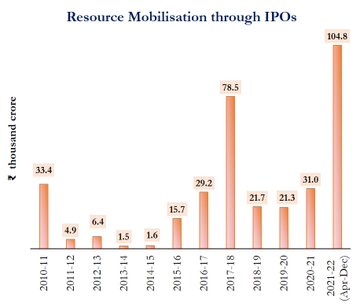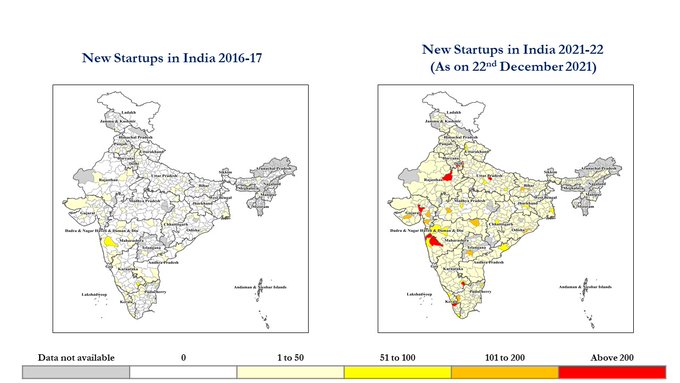 Strong growth in tax and non-tax revenue have improved fiscal position despite increased spending in health and infra sector.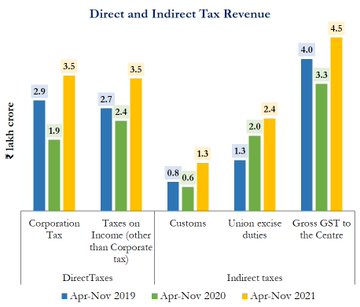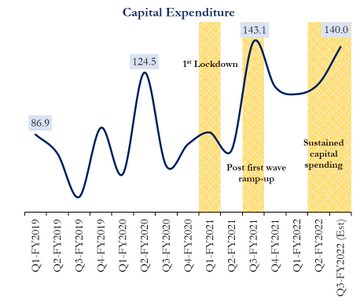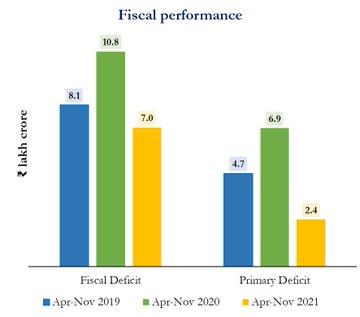 This survey analyses volatility in tomato and onion prices every year to discern the impact of seasonality and weather shocks.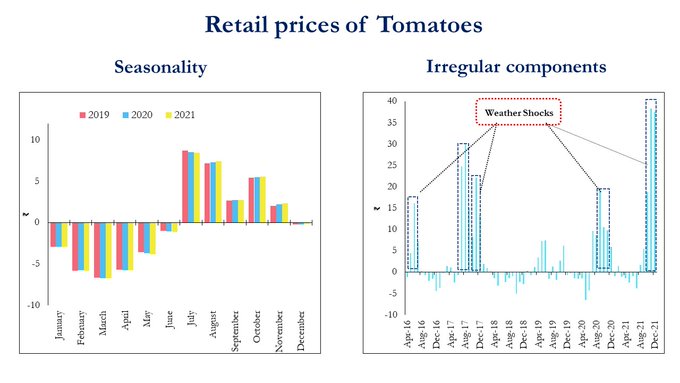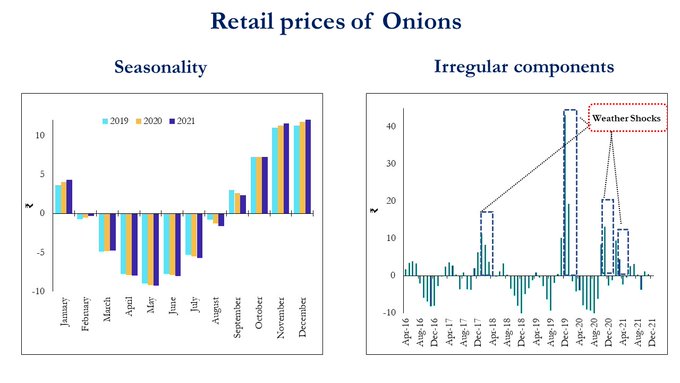 Over the course of an year, Bharat delivered 157 crore doses that covered 91 crore people with atleast 1 dose and 66 crore with both doses.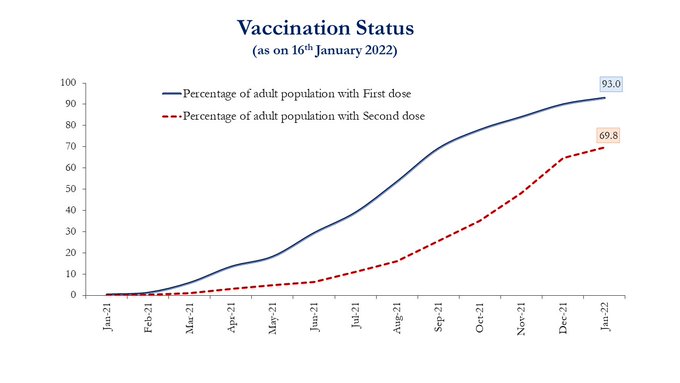 Bharat's unique Covid policy response based on Barbell Strategy, Safety Nets & Agile Framework-Combining safety-nets for vulnerable sections while responding iteratively based on Bayesian-updating of information.
Economic Survey 2022 discusses various measures for helping vulnerable, both as pandemic response and longer term strategy. Impressive progress in providing tap connections to households under Jal Jeevan Mission.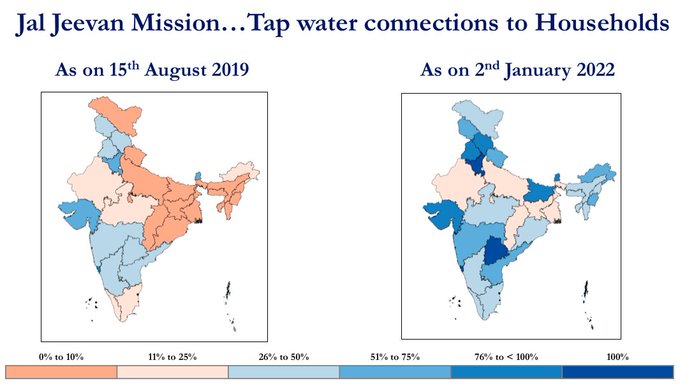 It discusses supply side measures in terms of barbell strategy to create "Flexibility and Innovation" on one hand and "Atmanirbhar Resilience" on the other.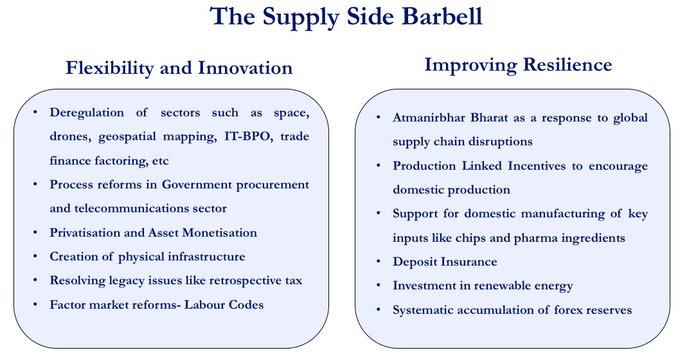 Satellite photos of Night-time Luminosity between 2012 and 2021 shows expansion of electricity supply, economic activity and urban growth.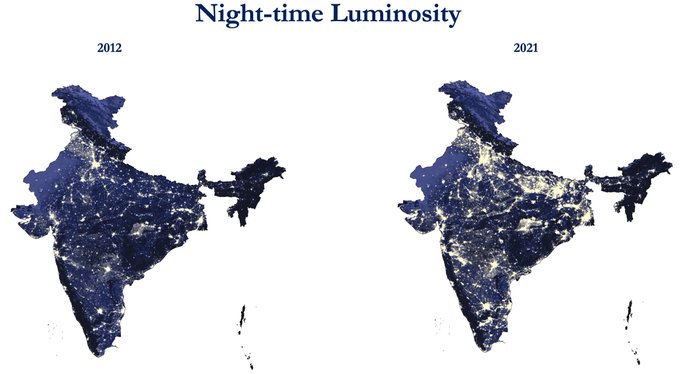 It shows expansion of national highways from 71772 km in 2011 to 140152 km in 2021.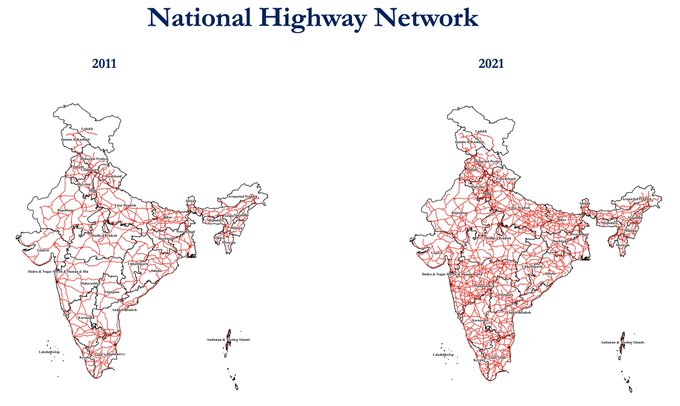 This survey shows the number of operationalized airports increased from 62 in 2016 to 130 in 2021 (Post-UDAN).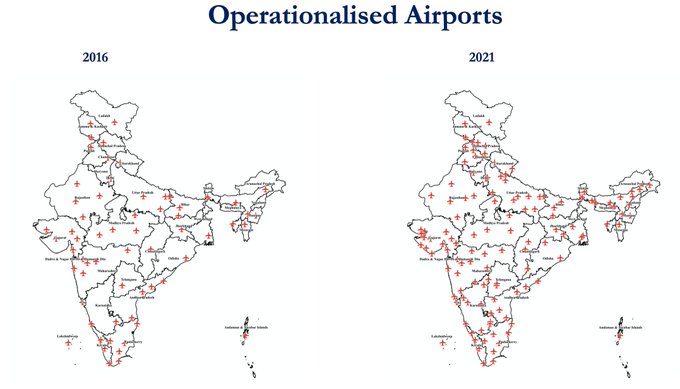 Using new geo-spatial methods, Economic Survey 2022 compares the extent of urban expansion in Delhi-NCR, Mumbai and Bangalore over time.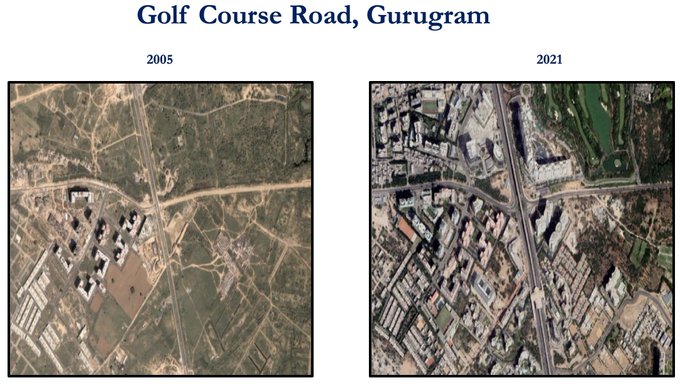 (This article has been compiled from the tweet thread of Sanjeev Sanyal @sanjeevsanyal)